DUI and Insurance Rates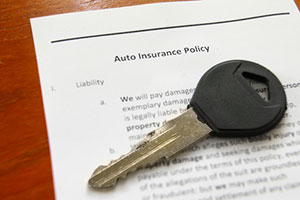 One of the most common questions asked by those who have been arrested for a DUI offense is what effect a DUI will have on their auto insurance rates. DUI convictions are taken into account by insurers when setting policy rates and will typically cause an increase. It is important to understand how this process works and how a DUI can what a driver pays for car insurance.
Is There a Duty To Report a DUI to Insurers?
There is a lot of confusion regarding a driver's responsibility to report a DUI to his or her auto insurer. A driver does not have to immediately notify his or her insurer following a DUI arrest and a driver does not have anything to gain by alerting an insurer about a DUI arrest. Typically, insurers will eventually learn about a driver's DUI conviction when running their DMV record. This is typically done when a driver's policy is renewed or when the driver applies for coverage with a new company. In addition, the driver may be specifically asked about DUI convictions when renewing or purchasing a new policy. These applications are usually submitted under penalty of perjury and the driver must answer honestly.
DUI and Supplemental Insurance (SR-22)
For example, in Los Angeles, a driver who has been convicted of DUI or who has his or her license suspended as a result of a DUI arrest will be required to obtain SR-22 supplemental insurance. The SR-22 is a certificate of insurance that verifies that the driver is in compliance with California's minimum auto insurance requirements. Obtaining an SR-22 is a prerequisite to having one's driving privileges reinstated by the DMV. The driver can obtain an SR-22 from his or her own insurer or from a different insurer. The driver must have an SR-22 on file with the DMV for at least three years and there is a separate cost for the SR-22, however this is not as much as typical car insurance policies in California.
How Much Do Car Insurance Rates Go Up As A Result of a DUI Conviction?
The actual increase that a DUI conviction will have on a driver's car insurance rates will vary depending on a number of factors. Car insurers take various factors into consideration when setting auto insurance rates, including age, gender, driving history, driving patterns and residence. A driver who is convicted of DUI will lose his or her "good driver" discount for a period of ten years. This can cause insurance rates to raise by 20 to 30 percent. The auto insurance market is very competitive and drivers can shop around and compare rates, even when they have been convicted of DUI.
Insurance Rates and Reduced DUI Charges
Drivers may be surprised to learn that their car insurance will increase even when their DUI charge has been reduced to a non-DUI offense, such as wet reckless, dry reckless or exhibition of speed. Each of these offenses will add two points to a person's driving record. Insurers take driving points into consideration when setting insurance rates and will charge drivers more if they have more points on their record. A DUI conviction will also add two points, but will end up being more costly for drivers in the long run. In Los Angeles County, drivers convicted of reduced charges would not be required to have an Ignition Interlock Device ("IID") installed in their vehicles, which is required for any driver convicted of DUI.
If you have been arrested for DUI and have questions about insurance, it is critical that you speak with a skilled Los Angeles DUI attorney immediately. As a former Deputy District Attorney with over 14 years of prosecutorial experience, Michael Kraut fights hard to help his clients avoid the extensive collateral consequences associated with DUI charges.
For more information about DUI and insurance rates, and to schedule your free consultation, contact Michael Kraut at the Kraut Law Group located at 6255 Sunset Boulevard, Suite 1520, Los Angeles, CA 90028. Mr. Kraut can be reached 24/7 at 888-334-6344 or 323-464-6453.