Hiring a Criminal Attorney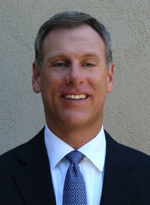 Hiring a pre-filing Los Angeles criminal defense attorney can make a difference as to whether you will face criminal charges or not. Los Angeles Criminal Defense Attorney Michael Kraut, of the Kraut Law Group, has successfully overseen the investigation of cases which have overturned false convictions and freed numerous wrongfully charged people of crimes ranging from misdemeanor Los Angeles DUIs to capital murder.

Los Angeles White Collar crimes are often investigated for several months. Because of the time delay between when a person knows that they are under investigation, and when charges are filed, it is exceptionally important to hire a pre-filing criminal defense attorney. Los Angeles White Collar Criminal Defense Attorney Michael Kraut has a proven record of handling pre-filing investigations at both the State and Federal level. In many cases charges are never filed against his clients. In other cases, felony conduct results in only misdemeanor charges.

Pasadena DUI Defense Attorney Michael Kraut
has a top rated reputation with judges and prosecutors for defending clients in the most effective ways. Challenging the evidence and knowing the system from the inside out, former prosecutor Michael Kraut is able to find new and ingenious ways to defend his clients.
The importance of hiring an attorney immediately when you are arrested or being investigated for a crime is crucial. Often, hiring an attorney before you have been charged with a crime can help you stay out of court and jail. Prosecutors sometimes file cases too early, before they have all of the evidence. An attorney who has experience as a former prosecutor is often able to know what the police or prosecutor is thinking in terms of whether to file a criminal case or not. An aggressive defense attorney will meet with the police or prosecutor and protect your interests. In many cases, when the prosecutor is told the facts or defense that will be presented in court, they decide not to file charges. A defense attorney who has worked at the senior trial prosecutor level knows what and how the government is looking at in order to file charges against you. It is that same attorney who is in the best position to protect your rights from the very beginning, before the charges are filed.
In California, both Federal and other law enforcement agencies often make an arrest or execute search warrants of residences or businesses, but do not file charges right away. Many people assume that since a case was not filed immediately, then the case was rejected and they will not face criminal charges. In many instances, this is completely not true. The statute of limitations for many crimes is several years, and for some crimes, there is no statute of limitations. Therefore, there is no rush to file charges, and the police can take the time to investigate until they are ready to file.
Most prosecution offices, such as the District Attorney's Office and the United States Attorney's Office, require that law enforcement agencies put together a complete and thorough investigative packet prior to filing criminal charges. In the case of white collar crimes, financial documents may take months to analyze. More common crimes such as Los Angeles DUIs cases often require statements of witnesses and victims to be compiled. In some instances, evidence will need to be analyzed and chemical or DNA tests will have to be completed before the government will file charges.
For these reasons, hiring a pre-filing criminal defense attorney can make a difference of whether you face criminal charges or not.
If you have been accused or are being investigated for a crime in Los Angeles, Riverside, San Bernardino, or Orange County, it is important that you seek the services of a criminal defense attorney with extensive experience handling cases at the pre-filing level. If you know that you might be under investigation or have just been arrested but the prosecutor has not had the case presented to them yet, contact Los Angeles criminal defense attorney Michael Kraut. Mr. Kraut understands the serious nature criminal investigations, how best to defend you, and how to resolve your case without you going to jail. Mr. Kraut has extensive knowledge of the law and the legal system. He has developed excellent relationships with law enforcement and law officials throughout the Los Angeles and Southern California.
For more information about the various defenses for your case, and to schedule your free consultation, contact Michael Kraut at the Kraut Law Group. Mr. Kraut can be reached 24/7 at 888-334-6344 or 323-464-6453.