Los Angeles DUI and Moving out of State
Los Angeles DUI Attorney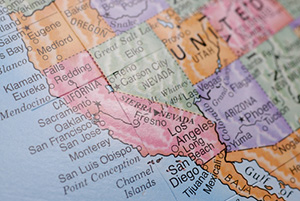 A driving under the influence arrest is never expected and many people who are arrested for DUI are concerned about what effect a conviction will have on their lives. While some DUI defendants in Los Angeles are from out-of-state and have questions about their driving privileges and the effects of a California conviction, many defendants may be California residents who plan on leaving the state. These drivers often find themselves in unique situations and should speak with an experienced Los Angeles DUI Attorney.
A driver arrested for DUI may be leaving California for school, work or a number of other reasons. A DUI case can involve numerous court appearances as discovery is exchanged and the defense has a chance to prepare its case. Because the majority of DUI cases are misdemeanors, California law does not require a defendant to personally appear in court. An attorney can appear on his or her client's behalf pursuant to California Penal Code Section 977(a) PC. A DUI can be charged as a felony if the defendant has three or more prior DUI convictions or if there was a victim who was injured or killed as a result of a DUI collision. In these cases, the defendant usually has to personally appear. In some cases, the judge may allow the defendant's attorney to appear on behalf of the defendant pursuant to California Penal Code Section 977(b) PC.
Defendants who are convicted of a DUI offense are required to complete several conditions of probation, many of which are mandated by law. For example, anyone convicted of a DUI must complete an alcohol education program. Typically, these programs must be offered by a state-approved provider. However, defendants who move and no longer live in California may be allowed to complete an online education program or a comparable live program in the defendant's new home state. It is important to remember that even if the court accepts an online or out-of-state program, the California DMV would require that a driver complete a California state-approved alcohol education program before reinstating driving privileges. This means that people who intend on returning to California may eventually have to take a California-based alcohol education program if they want to get their driver's license back.
Defendants who move out of state will also have to deal with potential issues with their driver's licenses. Someone who is arrested for DUI can have his or her driving privileges suspended administratively by the California DMV in addition to a suspension that is imposed upon conviction for DUI. Any California DMV suspension is communicated to other states that are part of the Interstate Compact and the defendant's new home state would be expected to issue a reciprocal driver's license suspension. In Los Angeles County, drivers who are convicted of DUI are also required to have an Ignition Interlock Device installed into their vehicle as a result of the IID Pilot Program currently in effect. Drivers who move out of state may have to contact the DMV in order to get an IID exemption. The driver would have to show proof that he or she has moved, such as a utility bill showing the new address out of state.
If you have been arrested for a DUI offense and plan on moving out of California, it is crucial that you speak with a Los Angeles DUI Lawyer as soon as possible. As a former Deputy District Attorney with over 14 years of prosecutorial experience, Los Angeles DUI Attorney Michael Kraut can help his clients navigate the various complex issues that may arise when leaving the state with a pending DUI charge or recent DUI conviction.
For more information about Los Angeles DUI and moving out of state, and to schedule your free consultation, contact Los Angeles DUI Lawyer Michael Kraut at the Kraut Law Group located at 6255 Sunset Boulevard, Suite 1520, Los Angeles, CA 90028. Mr. Kraut can be reached 24/7 at 888-334-6344 or 323-464-6453.