Los Angeles DUI and Old Probation Violations
Old Probation Violations For Los Angeles DUI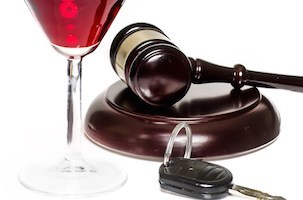 After a person is convicted of a driving under the influence offense, he or she is typically placed on probation to the court for a specified period of time. For many first time offenders, the period of probation is three years. Defendants who have prior DUI convictions can be placed on probation for five years or longer. While on probation, the defendant is expected to comply with the various terms, conditions and due dates imposed by the sentencing judge. If the defendant fails to comply with probation or misses a court date, the Court will issue a bench warrant to address the probation violation. In many cases, these bench warrants may exist for years or even decades before a defendant must deal with the warrant. In these situations, the assistance of a knowledgeable and experienced DUI Attorney can be critical and may be able to prevent lengthy jail sentences or other harsh penalties.
When a defendant is sentenced on a DUI offense, he or she will be given future court dates or due dates to show compliance with the terms of probation. On a first time DUI, defendants may be required to complete a drug and alcohol education program, perform community service or community labor, attend programs such as the Hospital and Morgue ("HAM") or MADD Victim Impact Panel ("VIP"), pay restitution or fines to the court or fulfill any other condition of probation imposed by the sentencing judge.
If the defendant fails to submit proof of completion of any required program or if he or she fails to pay his fines by the due date, the court may issue a bench warrant to address the alleged probation violation. The defendant's probation can also be violated if he or she fails to pay restitution as ordered or if he or she is charged with a new criminal offense.
While the Court may issue a bench warrant, these warrants are usually not considered a high priority for law enforcement agencies. In many cases, a person on probation may be in warrant status for years or even decades. They may only have to deal with the probation violation when the warrant is discovered during a background check or if they are pulled over for unrelated traffic violation and are informed that there is a warrant for their arrest. The defendant may be arrested, taken into custody and required to post bail in order to secure his or her release.
While a probation case is in warrant status, probation is paused until the warrant is resolved. This means that if a defendant is sentenced to three years of summary probation, the three years will not run during the time that he or she has an active warrant.
In many cases, the Court may allow the defendant's attorney to handle the probation warrant without the defendant having to come to court. This can be crucial for defendants who no longer live in California. In many cases, the warrant may be the result of an error or misunderstanding and may be easily remedied. In other cases, the Court may require that the defendant fulfill his or her conditions or probation or may require the defendant to serve the remaining time in jail.
If you or a loved one is on probation for a DUI and believe there may be an active warrant, it is critical that you speak with a Los Angeles DUI Lawyer right away. As a former Deputy District Attorney with over 14 years of prosecutorial experience, Michael Kraut understands how to effectively handle DUI probation warrants on behalf of his clients. In many cases, Mr. Kraut is able to have the warrant quashed without any additional penalty to the defendant.
For more information about Los Angeles DUI and old probation violations, and to schedule your free consultation, contact us at the Kraut Law Group located at 6255 Sunset Boulevard, Suite 1520, Los Angeles, CA 90028. Mr. Kraut can be reached 24/7 at 888-334-6344 or 323-464-6453.
Written and updated by Attorney Michael Kraut.