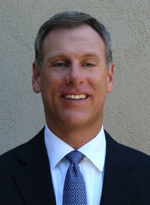 Michael E. Kraut, Managing Attorney
Attorney Michael Kraut graduated from Cornell University and attended Case Western Reserve School of Law and completed his legal studies at Harvard Law School. Mr. Kraut opened the Kraut Law Group in order to assist those under investigation, or charged with an offense in Los Angeles and Orange Counties. Michael Kraut has consistently been rated as the top rated
Los Angeles DUI lawyer
by clients and prosecutors for the past five years. As a DUI and criminal defense attorney, Mr. Kraut has developed a reputation of protecting his clients from criminal prosecution beginning from the moment of arrest and throughout the process.
Mr. Kraut is a former prosecutor and has worked for over 14 years as a Deputy District Attorney in Los Angeles. Prior to becoming a District Attorney, he worked for the United States Attorney's Office, the City Attorney's Office and now he has opened the Kraut Law Group, becoming one of Southern California's top notch criminal defense attorneys. Mr. Kraut has been featured on CNN and Fox News as well as in national print media for his work as a trial attorney.
Los Angeles criminal defense attorney Michael Kraut is a criminal law commentator for Good Morning America, BBC News, KTLA News, CNN and exclusively handles criminal law questions for the Legal Broadcast Network. He is often called upon to speak on major current topics affecting celebrities and non-celebrities under investigation or charged with crimes.
Mr. Kraut represents CEOs either charged or under investigation for white-collar crimes in Southern California. He also represents individuals charged with DUI offenses and other criminal cases including drugs, and theft crimes.

Mr. Kraut has developed a sliding fee scale. He believes that everyone should be able to obtain a top notch Los Angeles criminal defense attorney. Michael Kraut has always believed that no person should be turned away just because of financial stress.

Prior to being appointed as a Deputy District Attorney, Mr. Kraut worked for two national law firms, Adams Duque & Hazeltine and Lewis D'amado. At the firms he practiced insurance defense law representing large corporations.
Attorney Kraut became well known for his tenacity in the courtroom and his investigative skills, earning the reputation as one of the top litigators within the District Attorney's Office. During his career as a prosecutor, he has worked and gained experience in numerous assignments including the prestigious homicide Hardcore Gang Division and the white collar Major Frauds Division. Mr. Kraut has tried over 80 felony trials with an amazing 99% success rate in jury trials.
Mr. Kraut gained national notoriety for being the first person to uncover corrupt police officers involved in the Rampart police scandal. He has lectured to police and prosecutors on criminal investigative techniques. He has received numerous awards for his success in the courtroom.
Attorney Kraut enjoys a reputation among prosecutors, judges, and defense attorneys as a top notch trial attorney. Mr. Kraut knows how police and prosecutors investigate and compile cases against you. He knows that you do not want to go to jail or lose your job or standing in the community. Michael Kraut now uses all of these skills, connections, and tenacity to defend individuals and corporations investigated and charged with a crime.
Client Reviews
He gave me the peace of mind that my DUI case was going to be resolved. He fought for what it was needed and helped me by answering all my questions. Mike is not an average attorney. He's a very experienced, honest and straightforward person that is there for you!
I hired Attorney Mike Kraut and I'm am so happy and grateful that I did! I was arrested for a DUI because my BAC level was over the .08 limit. I ended up getting a wet and reckless instead of a DUI. I still have to do some classes and I'm on probation, but I do not have a DUI on my record. If you have a DUI hire Attorney Kraut, he definitely knows his stuff!
There aren't enough positive words to write about Mike, but let me be clear that this is the only lawyer worth hiring in Los Angeles. Mike is professional, caring, and an absolute champion at winning in court.
Mike Kraut is not a typical lawyer. He is a straightforward person with a true heart and a sympathetic ear. He is also smart and connected and he cares about the people who seek out his help. He got my son out of a jam. He did it quickly and painlessly. I recommend Mike Kraut to anyone that needs his services.
Thank you Mike for helping my son.
Michael Kraut is a rock star lawyer. I was really happy and satisfied with the results I received from Michael and his team. A few months back I was being accused of a serious felony. Mike gave me sound legal advice and worked diligently to clear my name. Mike was great at always keeping me updated and returning calls. Great, great lawyer I cant say enough about this man!
How can I express how relieved and pleased I am with Michael's professional abilities to have my Felony brought down to a misdameanor to a possible dismissal with deferment. With his care my life has been turned around and cannot say how helpful he's been not only in my case but life. He, himself has changed how I view criminal lawyers. Thank you so much Michael!