Los Angeles DUI and Government Code Section 53150
Los Angeles DUI Attorney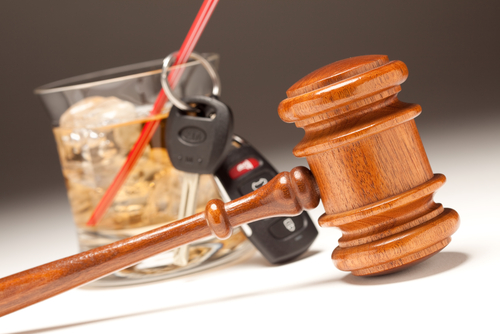 Many driving under the influence cases also involve DUI collisions that result in property damage or even injuries. In some cases, law enforcement and other local authorities dedicate significant resources in dealing with DUI related incidents. While law enforcement usually cannot recover investigation costs in criminal cases, California Government Code Section 53150 allows local authorities to recover emergency response costs in DUI cases.
In most criminal cases, law enforcement agencies are not allowed to recover investigation costs or other expenses from the people that they investigate and arrest. These costs are considered normal law enforcement expenditures that are part of their budgets. However, the California legislature has recognized that certain DUI incidents require law enforcement agencies to devote a significant amount of resources in performing emergency responses. In DUI accidents or hit and run incidents involving impaired drivers, numerous officers may be required to assist during the arrest and investigation process. In addition, fire and medical personnel may be needed to provide emergency response services as the result of an individual's DUI offense. Under California Government Code § 53150, a driver whose DUI offense triggered the need for an emergency response can be held financially liable for the costs of the response.
Pursuant to Government Code §53150, "Any person who is under the influence of an alcoholic beverage or any drug, or the combined influence of an alcoholic beverage and any drug, whose negligent operation of a motor vehicle caused by the influence proximately cases any incident resulting in an appropriate emergency response, and any person whose intentionally wrongful conduct proximately causes any incident resulting in an appropriate emergency response, is liable for the expense of an emergency response by a public agency to the incident."
California courts have required that the "incident" involved must be something more than a standard DUI stop and investigation. Usually, a public agency will only make a request for expense recovery under Government Code § 53150 where there has been a DUI collision or other similar type of event that required a significant emergency response. Under Government Code § 53155, a driver's liability is capped at $12,000.
In many cases following a DUI arrest involving an emergency response, the driver will receive a bill in the mail directly from the public agency requesting reimbursement for the emergency response. In other cases, the prosecution will make the reimbursement request directly from the Court as part of the DUI case. The prosecution will seek this amount as part of any DUI restitution that may be owed by the defendant.
The defendant can challenge the amount owed and can challenge whether or not the public agency is entitled to recover costs. In some cases, public agencies will try to recover arrest costs in cases in which a full emergency response was not necessary. In these cases, the Court may determine that the defendant is not financially liable for claimed emergency response costs.
Not all law enforcement agencies actively seek recovery for emergency response expenses. Typically, smaller cities or agencies will seek recovery for these types of expenses as part of a defendant's DUI case.
If you have been charged with DUI and have received a notice of cost recovery pursuant to Government Code § 53150, it is imperative that you consult with a Los Angeles DUI Attorney as soon as possible. Attorney Michael Kraut is a former Deputy District Attorney with over 14 years of prosecutorial experience who is highly adept at litigating financial demands under Section 53150 and ensuring that his clients receive the most comprehensive defense possible.
For more information about Los Angeles DUI and Government Code Section 53150, and to schedule your free consultation, contact Michael Kraut at the Kraut Law Group located at 6255 Sunset Boulevard, Suite 1480, Los Angeles, CA 90028. Mr. Kraut can be reached 24/7 at 888-334-6344 or 323-464-6453.
Client Reviews
He gave me the peace of mind that my DUI case was going to be resolved. He fought for what it was needed and helped me by answering all my questions. Mike is not an average attorney. He's a very experienced, honest and straightforward person that is there for you!
I hired Attorney Mike Kraut and I'm am so happy and grateful that I did! I was arrested for a DUI because my BAC level was over the .08 limit. I ended up getting a wet and reckless instead of a DUI. I still have to do some classes and I'm on probation, but I do not have a DUI on my record. If you have a DUI hire Attorney Kraut, he definitely knows his stuff!
There aren't enough positive words to write about Mike, but let me be clear that this is the only lawyer worth hiring in Los Angeles. Mike is professional, caring, and an absolute champion at winning in court.
Mike Kraut is not a typical lawyer. He is a straightforward person with a true heart and a sympathetic ear. He is also smart and connected and he cares about the people who seek out his help. He got my son out of a jam. He did it quickly and painlessly. I recommend Mike Kraut to anyone that needs his services.
Thank you Mike for helping my son.
Michael Kraut is a rock star lawyer. I was really happy and satisfied with the results I received from Michael and his team. A few months back I was being accused of a serious felony. Mike gave me sound legal advice and worked diligently to clear my name. Mike was great at always keeping me updated and returning calls. Great, great lawyer I cant say enough about this man!
How can I express how relieved and pleased I am with Michael's professional abilities to have my Felony brought down to a misdameanor to a possible dismissal with deferment. With his care my life has been turned around and cannot say how helpful he's been not only in my case but life. He, himself has changed how I view criminal lawyers. Thank you so much Michael!