Nurses DUI Charges in Los Angeles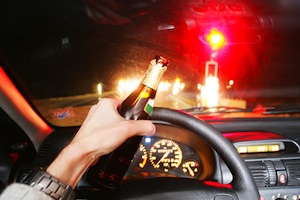 For those who have jobs that require professional licenses or accreditations, a DUI arrest and conviction can result in disciplinary action. Those in the medical profession tend to receive extra scrutiny from state licensing boards. Doctors can face disciplinary action upon conviction of a DUI offense. Similarly, a DUI arrest or conviction can also cause problems for those in the field of nursing.
Taking Action Against RNs Convicted of DUI Offenses
The California Board of Registered Nursing ("BRN") is responsible for taking action against RNs who are convicted of driving under the influence offenses. Specifically, California Business and Professions Code Section 490 BPC allows the BRN to suspend or revoke someone's nursing license upon conviction of a crime that is substantially related to the duties, functions or qualifications of their job. A conviction would be considered "substantially related" if it demonstrates a current or potential lack of fitness to practice on the part of the registered nurse.
It was previously the case that a single first time DUI offense without aggravating factors would not result in any action where the defendant's BAC was below .15 percent. However, this has changed in recent years and the Board now launches an investigation into any and all DUI offenses that are committed by registered nurses.
Impose Appropriate Sanction
Upon being arrested for driving under the influence, the BRN will be automatically notified of the arrest and the Board will issue a letter to the licensee within 10 days. The BRN will investigate the facts and circumstances of the offense and will ultimately impose what it deems to be an appropriate sanction. The BRN will consider a number of factors, including whether or not the licensee was convicted of a reduced charge, what the licensee's blood alcohol content was at the time of arrest, whether or not there was a collision and any other factors that may be relevant to the licensee's professional fitness.
The BRN can ultimately issue a Citation Order which would involve a fine of up to $2,500. Any discipline that is imposed would be made public and would be published on the BRN's website. Any disciplinary action will be visible to the public for a period of three years. The action would be entered into the licensee's permanent record. A nurse can request an administrative hearing to contest any disciplinary action proposed by the BRN.
If the BRN believes that the licensee may have an alcohol dependency issue, the Board can require that the licensee submit to a physical and/or psychological examination, conduct random urine testing and can even require the nurse to attend a treatment program. The Board can further require that the licensee take a leave of absence from his or her job while these issues are being addressed.
Registered nurses who have multiple DUI convictions may be asked to participate in the Nurses Assistance Program. This program would allow a nurse to avoid disciplinary action, however it would require a leave of absence from work for a lengthy period of time.
In addition to whatever action is taken by the BRN, a nurse who has been charged with a DUI offense may also have to deal with penalties that can be imposed as result of the criminal case in addition to an administrative suspension of the nurse's driving privileges by the California Department of Motor Vehicles. Depending on the underlying circumstances of the offense, the defendant may have to complete an alcohol education class, complete mandatory community service or community labor, pay expensive court fines or pay restitution for any damages caused if there was a collision.
If you or a loved one are a nurse licensed by the BRN, or if you are training to be a nurse, it is crucial that you speak with a Los Angeles DUI Attorney as soon as possible. As a former Deputy District Attorney with over 14 years of prosecutorial experience, Lawyer Michael Kraut understands how best to defend nurses and other professionals accused of driving under the influence. Mr. Kraut recognizes the potential negative consequences that conviction can trigger and fights hard to protect the rights of his clients. Mr. Kraut can address any administrative inquires posed by licensing boards.
For more information about Los Angeles DUI and nursing licenses, and to schedule your free consultation, contact Michael Kraut at the Kraut Law Group located at 6255 Sunset Boulevard, Suite 1520, Los Angeles, CA 90028. Mr. Kraut can be reached 24/7 at 888-334-6344 or 323-464-6453.