Los Angeles DUI Restitution Hearings
Los Angeles DUI Attorney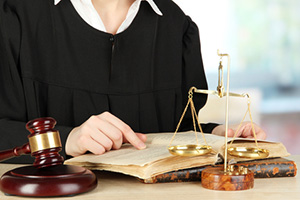 When a defendant is convicted of a driving under the influence offense that involved a collision or injury to another person, he or she will be ordered to pay restitution to the victim as a condition of probation. The prosecutor will reach out to the victim, who will provide a dollar amount reflecting what is owed to them for their injuries or damages. The defendant can challenge the amount of restitution requested and is entitled to a restitution hearing at which a judge will hear evidence from the victim and will ultimately determine how much, if any, restitution is owed by the defendant.
Drivers in California are required to carry automobile insurance in order to cover them in case they are involved in an accident. If DUI drivers are in compliance with this law, their insurer may cover the victim's damages and the driver would not have to pay the victim out of pocket. However, there are many situations where a DUI defendant may be required to personally pay victim restitution.
If the defendant did not have automobile insurance or if the victim's damages exceeded the limits of the defendant's policy, the defendant would be expected to pay restitution as a condition of probation. The judge would deduct any payments received from the defendant's insurer when calculating an appropriate restitution award. In some cases, the victim may settle with the defendant's insurer but still has outstanding medical expenses or property damage that was not satisfied by the settlement. California law allows victims to recover the full amount of any reasonable loss or expense incurred. This means that even if the victim settled for a lower amount with the defendant's insurer in order to get paid right away, that victim can still seek the remaining restitution owed from the defendant directly. In addition, insurance does not cover every type of loss that a victim may incur. As a result, even defendants who are insured may be required to pay victim restitution.
Typically, at the time of sentencing the defendant will stipulate that he or she is liable for the victim's damages, but will not stipulate to a dollar amount. The judge may also have the defendant make a Harvey waiver, which allows the victim to collect restitution for any counts that have been dismissed.
The restitution hearing is usually set a few months after sentencing, which gives the insurance company an opportunity to settle any claims and also gives the victim a chance to gather necessary documentation regarding his or her injuries or losses. If the defendant does not agree with the amount of restitution sought, he or she can request a restitution hearing. This hearing is held by a judge and the victim has the burden of proving that the defendant's conduct substantially caused his or her damages. Victims sometimes are represented by their own attorneys and they are allowed to collect reasonable attorney fees as part of a restitution award.
Victims are expected to provide documentation to prove injuries, damages or lost wages and/or profits. The defense can cross-examine the victim and often may need to subpoena records to show how a victim's restitution demand is inaccurate. If the judge awards restitution to the victim, the defendant will be required to pay this amount as a condition of probation. A willful failure to pay can result in a probation violation and possible jail time.
If you have been arrested for a DUI offense and are concerned about restitution obligations, it is critical that you meet with a Los Angeles DUI Lawyer immediately. Los Angeles DUI Attorney Michael Kraut is a former Deputy District Attorney with over 14 years of prosecutorial experience who is highly effective at litigating complicated restitution issues in order to get the best result possible for his clients.
For more information about Los Angeles DUI restitution hearings, and to schedule your free consultation, contact Los Angeles DUI Lawyer Michael Kraut at the Kraut Law Group located at 6255 Sunset Boulevard, Suite 1480, Los Angeles, CA 90028. Mr. Kraut can be reached 24/7 at 888-334-6344 or 323-464-6453.
Client Reviews
He gave me the peace of mind that my DUI case was going to be resolved. He fought for what it was needed and helped me by answering all my questions. Mike is not an average attorney. He's a very experienced, honest and straightforward person that is there for you!
I hired Attorney Mike Kraut and I'm am so happy and grateful that I did! I was arrested for a DUI because my BAC level was over the .08 limit. I ended up getting a wet and reckless instead of a DUI. I still have to do some classes and I'm on probation, but I do not have a DUI on my record. If you have a DUI hire Attorney Kraut, he definitely knows his stuff!
There aren't enough positive words to write about Mike, but let me be clear that this is the only lawyer worth hiring in Los Angeles. Mike is professional, caring, and an absolute champion at winning in court.
Mike Kraut is not a typical lawyer. He is a straightforward person with a true heart and a sympathetic ear. He is also smart and connected and he cares about the people who seek out his help. He got my son out of a jam. He did it quickly and painlessly. I recommend Mike Kraut to anyone that needs his services.
Thank you Mike for helping my son.
Michael Kraut is a rock star lawyer. I was really happy and satisfied with the results I received from Michael and his team. A few months back I was being accused of a serious felony. Mike gave me sound legal advice and worked diligently to clear my name. Mike was great at always keeping me updated and returning calls. Great, great lawyer I cant say enough about this man!
How can I express how relieved and pleased I am with Michael's professional abilities to have my Felony brought down to a misdameanor to a possible dismissal with deferment. With his care my life has been turned around and cannot say how helpful he's been not only in my case but life. He, himself has changed how I view criminal lawyers. Thank you so much Michael!