Ignition Interlock Device
Vehicle Ignition Interlock Device
Ignition Interlock Devices (IIDs) are a relatively new technology being used by the courts and the DMV to crack down on Los Angeles drunk driving, especially among repeat offenders. An IID is basically a miniature breathalyzer that attaches to the steering column of your automobile. It will not allow you to operate your car unless and until you can provide a breath sample that is free of any alcoholic content. In California, certain counties have mandated the use of IIDs if a person was been convicted of a Los Angeles DUI. Any person convicted of a DUI in Los Angeles County after July 1, 2010 must have an IID installed for a period of 5 months.
If the court or the DMV requires you to get an IID, you must have it installed professionally and one must be attached to every vehicle that you either own or drive on a regular basis. The installation usually costs between $75-$100 and the operation costs averages out to $2.50 a day. There is an exemption for motorcycles and for vehicles that are owned by an employer.
With an IID, you are required to breathe into the device and provide an alcohol-free reading before the car is allowed to start. Once you do this and are driving, the IID will further require random breath samples. The first sample will be requested between 5-15 minutes after you first start driving. After that, the IID will request random samples every 45 minutes. When the IID "asks" you to provide one of these samples, you will be given 6 minutes in which you can safely pull your car over and comply. If you do not provide a breath sample within the 6 minute window, the car will still continue to operate normally, however a "fail" will be recorded on your log. The instrument's log is regularly reported to the court.
The device is designed and installed in a manner that ensures that the IID will be only used by you. It does by requiring you to use a specific breathing pattern while providing your breath sample, having a very short cord that does not allow the device to be moved to a passenger or rear seat, and requiring breath samples at random intervals. Additionally, under California Vehicle Code Section 23247 it is a crime to have someone else provide a breath sample for you. Once installed, the device requires servicing every two months.
IIDs are designed to be alcohol specific and are not corrupted by outside interfering fumes and particles that may be present in your car's interior such as perfume or cologne, gasoline or smoke. The device itself is designed to detect any amount of alcohol, no matter how miniscule. Thus if you have just used mouthwash, taken certain over-the-counter medications, or have consumed any other items that have even trace amounts of alcohol, the IID may prevent you from starting your vehicle. However, the device is designed to allow retests almost immediately after a failed test, so rinsing your mouth out with water may remove the trace alcohol and allow you to start your car.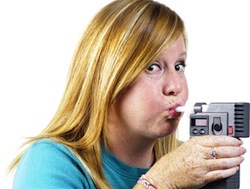 Judges typically will typically only require IID devices for offenders with prior Los Angeles DUI convictions, first time offenders with unusually high blood alcohol content, and first offenders who refuse to take the chemical test as offered by law enforcement. However, in July 2010, a pilot project was approved in Los Angeles, Alameda, Tulare and Sacramento counties requiring IIDs for all DUI offenders. If this proves to be effective in combating DUI incidents, the program may be adopted statewide.
Installation of an IID is one of the many requirements that you may face if charged with DUI. It is important that you understand all potential consequences that you may face if convicted. Having a top-rated Los Angeles DUI lawyer is important so that you understand all aspects of your case. Prior to opening the Kraut Law Group, Attorney Michael Kraut was a deputy district attorney for over 14 years with an intimate knowledge of the various consequences a DUI conviction may cause. Mr. Kraut will aggressively defend your case by exploring every angle and argument to ensure you have the best defense possible. Contact an experienced DUI attorney at the Kraut Law Group by calling (323) 464-6453 today to set up a free consultation.