Immigration Consequences for DUI in Los Angeles
California DUI convictions can have far-reaching consequences that defendants need to keep in mind. Although a standard first time DUI conviction will generally not cause immigration-related actions, people who are not citizens of the United States should be wary of several factors. However, if a person is on probation they cannot gain their citizenship or get a green car.
Section 237 of the Immigration and Nationality Act ("INA") lists various convictions that would trigger a removal of an alien residing in the United States. Driving Under the Influence under California Vehicle Code Section 23152(a) or California Vehicle Code Section 23152(b) are not specifically listed among these offenses, however certain elements of a California DUI conviction may apply if they involve a crime of moral turpitude, an aggravated felony, or controlled substance related offense.
Section 237 of the Immigration and Nationality Act
Section 237 states that an alien can be deported if they commit a "crime of moral turpitude" and that crime carries a potential penalty of a year or more confinement. The term "crime of moral turpitude" is usually involves conduct that is considered particularly depraved or unacceptable to society's standards.
The Board of Immigration Appeals
The Board of Immigration Appeals has held that simple DUI convictions are not crimes of moral turpitude because the offense of DUI does not require a particularly guilty state of mind. However, there may be situations where the circumstances of a particular DUI allegation do involve "moral turpitude." The Board of Immigration Appeals has held that instances where a defendant drove while intoxicated while on a suspended license or with children in the vehicle could qualify as acts of moral turpitude.
For those charged with California DUI-Drugs, deportation is a possibility if the drug alleged is one listed under the Controlled Substances Act.
In addition to deportation, non-citizens may find that the types of the convictions listed above may impact admissibility into the United States and the naturalization process.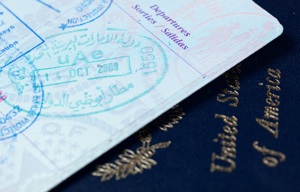 Because of the immigration consequences that could stem from an aggravated California DUI conviction, it is important that if you are facing such issues that you have an experience and knowledgeable Los Angeles DUI attorney on your side. Michael Kraut is a former deputy district attorney who will knows that he must fight for his client, no matter what particular set of consequences they may face.
For more information about the DUI immigration consequences, and to schedule your free consultation, contact Michael Kraut at the Kraut Law Group. Mr. Kraut can be reached 24/7 at 888-334-6344 or 323-464-6453.