Los Angeles DUI and Realtors
Los Angeles DUI Attorney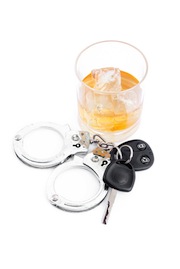 There are a number of professions for which a conviction for driving under the influence can carry serious collateral consequences in terms of licensing. One class of professionals who can face disciplinary action as a result of a DUI conviction is realtors, who are required to be fully licensed by the Department of Real Estate ("DRE"). Those who are convicted of DUI offenses can face disciplinary action, which can ultimately include suspension or revocation of one's license.
Under California Business and Professions Code Section 490 BPC, the DRE can suspend or revoke the realtor's license of any licensee who is convicted of a criminal offense that is substantially related to the function, duties or qualifications of his or her job. In addition, a licensee is required to self-report criminal convictions under California Business and Professions Code Section 10186.2 BPC. This would include misdemeanor convictions for driving under the influence of drugs or alcohol under California Vehicle Code Section 23152(a) VC or California Vehicle Code Section 23152(b) VC. Failure to self-report is considered independent grounds for discipline under the California Business and Professions Code.
The DRE may decide to take action once a defendant has been convicted of a criminal offense that is deemed to be substantially related to the licensee's underlying job functions. While a conviction for DUI may not trigger discipline on a first time offense, there may be circumstances where a realtor is subject to discipline from the DRE. This may be the case if the defendant is convicted of multiple DUI offenses or is otherwise shown to have a problem with drug or alcohol addiction. In these cases, the DRE could suspend or revoke a realtor's license.
A realtor who has been charged with DUI would also have to deal with a wide range of consequences resulting from the conviction. A defendant convicted of DUI can be subject to a variety of criminal penalties, including jail time, a mandatory drug and alcohol education class, community service or labor, the Hospital and Morgue Program or MADD Victim Impact Panel and court fines and fees, which can be costly. If there was a collision, the defendant would be responsible for paying restitution to the victim for any damages caused.
A court conviction for DUI will also trigger a driver's license suspension for a minimum of five months. In Los Angeles County, the defendant would be required to have an Ignition Interlock Device ("IID") installed into his or her vehicle that would require the driver to provide an alcohol-free breath sample into the device before the automobile can be started. The IID requirement can be particularly difficult for realtors who are required to drive clients around as part of their jobs.
In addition to the penalties assessed by court, a DUI incident can trigger a variety of other collateral consequences. Upon being arrested for a DUI incident, the driver will be provided a notice of impending driver's license suspension. This administrative suspension will automatically become effective unless the driver (or their attorney) requests a formal hearing within ten days of the arrest. The suspension would last four months for a driver's first time DUI offense, however the driver would be eligible for a restricted license after serving a 30 day hard suspension. The restricted license would allow the driver to travel to and from work and his or her alcohol education class. If the driver refused to provide a breath or blood sample for chemical testing, his or her driving privileges would be suspended for a full year during which there would be no eligibility for a restricted license.
If you are a licensed realtor or plan on following this career path and have been arrested for DUI, it is very important that you speak with an experienced Los Angeles DUI Lawyer right away. Attorney Michael Kraut is a former Deputy District Attorney with over 14 years of prosecutorial experience who is highly respected for his understanding of the DUI laws. Mr. Kraut has extensive experience in defending professionals who have been charged with DUI and works hard to ensure their rights are protected throughout all stages of the DUI process.
For more information about Los Angeles DUI and Realtors, and to schedule your free consultation, contact Michael Kraut at the Kraut Law Group located at 6255 Sunset Boulevard, Suite 1520, Los Angeles, CA 90028. Mr. Kraut can be reached 24/7 at 888-334-6344 or 323-464-6453.