Los Angeles DUI Probation
Los Angeles DUI Attorney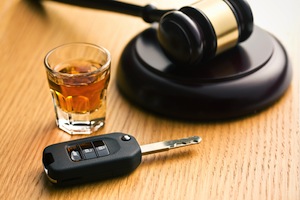 Once a person is convicted of driving under the influence, he or she is usually put on probation for a specified length of time. For a first time DUI offense, the probation term is generally three years. Those convicted of repeat DUI offenses can face longer probation terms that may be five years or longer. Probation is seen as an alternative to a straight jail sentence. While on probation, any violations can result in probation being revoked and the defendant's jail sentence being executed.
While on probation, the sentencing judge will typically impose several terms and conditions that the defendant would be expected to follow in order to avoid jail time. The judge will typically prohibit the defendant from driving a motor vehicle with any measurable amount of alcohol in his or her system as well as driving without a valid license or insurance in the proper amounts. This means that a person on DUI probation can violate probation if caught driving with a blood alcohol content of 0.01 percent or higher. In these cases, an officer's preliminary alcohol sensor ("PAS") device can be used as evidence of the defendant's BAC.
A judge can also prohibit the defendant from drinking alcohol or from going to bars or other places where alcohol is the chief item of sale. This can be difficult for defendants who work at bars or nightclubs or who are expected to entertain clients at these establishments.
In addition, the judge will require the defendant to complete a drug and alcohol education program. The length of the class will depend on the facts of the underlying offense. The alcohol education program required for a standard first time DUI offense is usually three months long. However, if the defendants blood alcohol level was excessively high, if there was a collision or there are other aggravating circumstances the defendant may be required to complete a six or nine month alcohol education program. If the defendant misses too many class sessions, he or she can be terminated from the program. When this happens the court would have to approve reenrollment. In addition, being terminated from a program or failing to complete the program in a timely fashion can result in a probation violation and potential jail time.
If there was a collision, the defendant will be ordered to pay restitution to the victim for any and all damages incurred as a condition of probation. The defendant would be entitled to a hearing to challenge the amount of restitution owed. Generally, if the defendant was insured, his or her insurer will cover the damages. However, there may be circumstances where the victim's damages exceed the defendant's insurance limits. In these cases, the defendant would be expected to pay out of pocket. The defendant would be allowed to make incremental payments to the victim. Failure to pay restitution can only be grounds for a probation violation where there was a willful failure to pay. The defendant cannot be jailed for failing to pay restitution due to a legitimate lack of funds. If the defendant fails to pay restitution during the term of probation, the probation term may be extended or the balance may be converted to a civil judgment.
There are several other conditions of probation that may be required. A judge may require that the defendant complete community labor or community service hours. For many young offenders, the judge may require that the defendant attend the Hospital and Morgue ("HAM") program which shows the deadly results of impaired driving. Alternatively, the defendant may be required to attend a Victim Impact Panel sponsored by the MADD organization. Failure to complete any program in a timely fashion could lead to a probation violation being issued.
If you have been arrested for driving under the influence, it is absolutely critical that you discuss your case with a Los Angeles DUI Attorney as soon as possible. As a former Deputy District Attorney with over 14 years of prosecutorial experience, Lawyer Michael Kraut is highly skilled at defending those who have been charged with DUI offenses. Mr. Kraut is highly respected throughout the court system as a strong advocate who fights hard on behalf of his clients.
For more information about DUI probation, and to schedule your free consultation, contact Michael Kraut at the Kraut Law Group located at 6255 Sunset Boulevard, Suite 1520, Los Angeles, CA 90028. Mr. Kraut can be reached 24/7 at 888-334-6344 or 323-464-6453.