DUI and Veteran's Diversion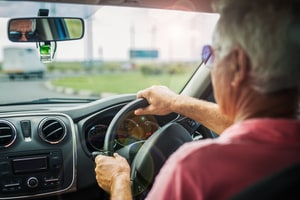 On January 1, 2015, California Penal Code Section 1001.80 became effective. This new law provided court diversion programs for qualifying veterans who have been charged with misdemeanor offenses. As soon as this law was enacted, courts have had to deal with the question of whether or not veteran's diversion applies to DUI offenses. Under California Vehicle Code Section 23640 VC, diversion is not available for those charged with DUI offenses. However, the veteran's diversion statute does not include this limitation. Courts are still trying to reconcile these laws and the California Supreme Court is set to weigh in on the issue.
Veteran's Diversion Program
California Penal Code Section 1001.80 PC may apply where "the defendant was, or currently is, a member of the United States military" and "the defendant may be suffering from sexual trauma, traumatic brain injury, post-traumatic stress disorder, substance abuse, or mental health problems as a result of his or her military service." Under the section, the defendant will be allowed to complete a diversion program that can result in full dismissal of charges if diversion is successfully completed.
In order to qualify for veteran's diversion, the defendant must provide documentation regarding his or military service and any diagnoses for PTSD, traumatic brain injury, sexual trauma or a related condition.
Veteran's Diversion for DUI Defendants
A question immediately arose as to diversion eligibility for military veterans. DUI offenses are typically not eligible for diversion, however unlike other statutory diversion programs, California Penal Code Section 1001.80 PC does not specifically exclude DUI offenses.
In August 2015, a United States Navy veteran requested pretrial diversion in Los Angeles County. The trial court judge denied his requested on the grounds that diversion was prohibited by statute. The defendant appealed to the Appellate Division and the Second Appellant District which ultimately ruled that the defendant was eligible for diversion and that the later enactment of the law superseded the Vehicle Code statute that prohibited diversion. The City Attorney has appealed this decision.
While this was going on, another veteran in San Diego also attempted to qualify for veteran's diversion on a DUI offense. The San Diego-based appeal court ultimately determined that military veterans were not eligible for pretrial diversion in DUI cases and that the Vehicle Code language was controlling because the language used is more specific than the statutory language found in California Penal Code Section 1001.80 PC.
California Supreme Court's Consideration of DUI and Veteran's Diversion
Because of the split between Los Angeles and San Diego appellate district courts, the California Supreme Court will decide whether or not veteran's diversion applies to DUI offenses. Many veteran groups are closely watching what the California Supreme Court will do in regards to applicability to DUI offenses.
While this matter is pending, many trial courts are allowing veterans to enter diversion programs. A defendant would be expected to have a treatment plan in effect, typically through the VA. It is important to remember that veteran's diversion does not apply to all veterans, but only those who have a documented medical or mental health condition. The trial court would closely monitor the defendant's progress in the program and may require frequent court appearances to make sure that he or she is complying with the terms of diversion.
If you or a loved one is a military veteran who has been charged with a DUI offense, it is imperative that you discuss your case with a knowledgeable DUI attorney as soon as possible. Michael Kraut is a former Deputy District Attorney with over 14 years of prosecutorial experience who is on the forefront of veteran eligibility issues and works hard on behalf of his clients charged with DUI offenses.
For more information about DUI and veteran's diversion, and to schedule your free consultation, contact Michael Kraut at the Kraut Law Group located at 6255 Sunset Boulevard, Suite 1520, Los Angeles, CA 90028. Mr. Kraut can be reached 24/7 at 888-334-6344 or 323-464-6453.