Los Angeles DUI and Auto Insurance
What effect a Los Angeles DUI will have on car insurance and car insurance rates is a common concern of people facing Driving Under the Influence charges in Los Angeles. If you have been charged with DUI under California Vehicle Code 23152(a) or 23152(b), you do not have a requirement to immediately report it to your auto insurer. Through the help of an experienced Los Angeles DUI attorney, you may have your case dismissed or prevail at your administrative DMV hearing. If this is the case, your car insurance company would have no reason to learn about your DUI, and would not raise your rates.
In California, car insurance companies have two ways of finding out about your DUI if you do not inform them. First, they will typically check your DMV record whenever your policy is up for renewal. By doing this search, they would be able to find any DUI convictions occurring within a ten-year period. Additionally, any "failure to appear" issued by a court of law connected to a DUI court case would be visible as part of this search for a ten-year period.
The second way insurance carriers learn about DUI convictions occurs when you are ordered by the DMV to get an SR-22. An SR-22 a certificate that confirms you meet California's minimum auto insurance coverage requirements. The DMV requires drivers to get one from an insurer as a condition to reinstating their driver's license following a DUI-related suspension. Requesting one from your auto insurer effectively puts them on notice that you have received a DUI or an alcohol related driving suspension, and they may use this as justification to increase the rates you pay.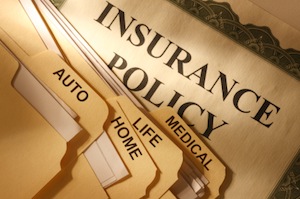 Under California law, car insurance providers are forbidden from taking any action against your policy in the middle of a policy term. Therefore, your car insurer is prevented from immediately cancelling your policy or increasing the rates you pay if you are convicted of DUI. The only time your automobile insurance carrier can make changes to your policy is at the time of renewal of the time of at the time of your initial application for coverage.
A DUI conviction will make most likely cause your insurance rates to go up, but it is important to remember that car insurance providers look at a variety of factors in setting their rates, including age, sex, marital status, driving experience, driving history, make and model of the automobile, and location of residence. Additionally, the market for automobile insurance is extremely competitive and you may be able to shop around for the best deal and compare prices. Carriers are often willing to undercut each other to get your business.
If you have a DUI conviction on your record, you are not eligible for a "good driver" discount for a period of ten years. Additionally, if you have to obtain an SR-22, you will be expected to pay increased car insurance rates as you will be considered a "high risk" driver. Again, it is imperative to compare rates from a wide variety of automobile insurers. The market is highly competitive and comparatively good rates can be found; DUI or not.
Under California law, all drivers all required to have car insurance. You may be afraid that no carrier will cover you after a Los Angeles DUI conviction, however the state has taken steps to make certain that everyone can maintain coverage. If you are unable to obtain car insurance after a DUI conviction, you should visit the California Automobile Assigned Risk Plan, which helps match "high risk" individuals to automobile insurers.
Having the experienced Michael Kraut on your side is the best protection in handling any DUI charge. Mr. Kraut is a former Los Angeles District Attorney with over 14 years experience in the criminal justice system. He will fight aggressively on your behalf to try to get you case dismissed or at least avoid many of the collateral consequences associated with a DUI conviction, including increased car insurance rates. Contact an experienced Los Angeles DUI attorney today to set up a free consultation. Mr. Kraut can be reached 24/7 at (323) 464-6453.