Los Angeles DUI and The Board of Medical Quality Assurance
Los Angeles DUI Attorney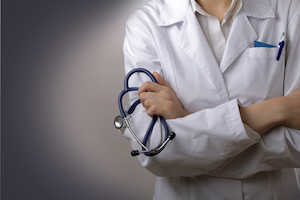 For professionals who are required to be licensed by the State, being arrested for or convicted of a driving under the influence offense can trigger disciplinary action and a potential license suspension or revocation. The California Board of Medical Quality Assurance is the entity that is authorized by statute to impose discipline on doctors, surgeons, osteopathic physicians or podiatrists who are convicted of a DUI offense. In some cases, the Board may recommend that the doctor be suspended from the practice of medicine.
Under California Business and Professions Code Section 490 BPC, the Board is authorized to discipline any licensee who is convicted of a criminal offense that is substantially related to the qualifications, functions or duties of the medical professions. In addition, California Business and Professions Code Section 480 BPC allows the Board to deny the application of any person who has been convicted of a crime. This means that anyone who is a medical professional or who is training to be a doctor may be affected by a DUI conviction and should consult with a qualified Los Angeles DUI Attorney immediately.
A doctor or other medical professional is required by law to report any felony or misdemeanor conviction to the Board of Medical Quality Assurance. A failure to report a conviction is itself a criminal offense and can lead to separate criminal charges and disciplinary action.
In addition, Business and Professions Code Section 2238 BPC allows the Board to discipline any doctor who is convicted of an offense that constitutes unprofessional conduct. When a physician, surgeon or other doctor has been arrested for DUI, the arrest will be communicated to the Board who will conduct its own investigation. Typically, the Board will send the licensee a letter requesting information about the circumstances of the arrest and a copy of the police report. The Board will generally delay any disciplinary action until after the court case has resolved. While the Board is not legally bound by any court decision, it will be more inclined to decline taking disciplinary action when the defendant's case has been dismissed or the charges have been significantly reduced.
The Board will consider a number of different factors when considering whether or not to discipline a doctor who has been convicted of a DUI offense. The Board will consider the underlying circumstances of the offense, such as the defendant's blood alcohol concentration, whether or not the defendant refused testing, whether the offense involved drugs, whether the offense involved a traffic accident and whether or not there was a hit and run involved.
Future doctors will also be affected by a DUI conviction. The Board may want to see evidence that the applicant has taken steps to address the underlying causes of the criminal conviction before granting a license to practice medicine. Even if the DUI conviction has been expunged, the applicant will still be required to disclose the prior conviction when asked.
In addition to consequences to their professional license, doctors and surgeons who are convicted of DUI would also face court imposed penalties as well as a driver's license suspension from the DMV.
If you have been arrested for DUI and are facing an inquiry from the Board of Medical Quality Assurance, it is crucial that you speak a Los Angeles DUI Lawyer as soon as possible. As a former Deputy District Attorney with over 14 years of prosecutorial experience, Los Angeles DUI Lawyer Michael Kraut is highly skilled at representing doctors and other professionals who have been charged with DUI.
For more information about Los Angeles DUI and the Board of Medical Quality Assurance, and to schedule your free consultation, contact Los Angeles DUI Lawyer Michael Kraut at the Kraut Law Group located at 6255 Sunset Boulevard, Suite 1480, Los Angeles, CA 90028. Mr. Kraut can be reached 24/7 at 888-334-6344 or 323-464-6453.
Client Reviews
He gave me the peace of mind that my DUI case was going to be resolved. He fought for what it was needed and helped me by answering all my questions. Mike is not an average attorney. He's a very experienced, honest and straightforward person that is there for you!
I hired Attorney Mike Kraut and I'm am so happy and grateful that I did! I was arrested for a DUI because my BAC level was over the .08 limit. I ended up getting a wet and reckless instead of a DUI. I still have to do some classes and I'm on probation, but I do not have a DUI on my record. If you have a DUI hire Attorney Kraut, he definitely knows his stuff!
There aren't enough positive words to write about Mike, but let me be clear that this is the only lawyer worth hiring in Los Angeles. Mike is professional, caring, and an absolute champion at winning in court.
Mike Kraut is not a typical lawyer. He is a straightforward person with a true heart and a sympathetic ear. He is also smart and connected and he cares about the people who seek out his help. He got my son out of a jam. He did it quickly and painlessly. I recommend Mike Kraut to anyone that needs his services.
Thank you Mike for helping my son.
Michael Kraut is a rock star lawyer. I was really happy and satisfied with the results I received from Michael and his team. A few months back I was being accused of a serious felony. Mike gave me sound legal advice and worked diligently to clear my name. Mike was great at always keeping me updated and returning calls. Great, great lawyer I cant say enough about this man!
How can I express how relieved and pleased I am with Michael's professional abilities to have my Felony brought down to a misdameanor to a possible dismissal with deferment. With his care my life has been turned around and cannot say how helpful he's been not only in my case but life. He, himself has changed how I view criminal lawyers. Thank you so much Michael!