Los Angeles DUI and Pilots
Los Angeles DUI Attorney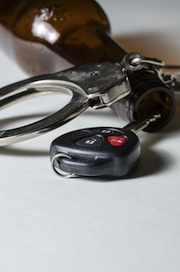 There are a number of professions in which a DUI conviction can trigger mandatory penalties or disciplinary action. As one may assume, pilots are one of the classes of professionals for whom a DUI can carry significant consequences. Any pilot who is convicted of a DUI offense is required to notify the Federal Aviation Administration ("FAA") within sixty days. In addition, a pilot is required to notify the FAA for any alcohol-related driver's license suspension that may be imposed regardless of conviction. The FAA is automatically notified of all DUI arrests when a pilot is booked at the time of arrest and has his or her fingerprints run through the LiveScan database. Failure to notify the FAA can be viewed as an aggravating factor which may ultimately increase whatever punishment is assessed.
The FAA will take action against a pilot's license for both DUI convictions as well as any alcohol-related driver's license suspension that may have been imposed administratively. Thus even if the defendant is not convicted of driving under the influence, he or she still would have to report the incident to the FAA and could potentially be disciplined if his or her license was suspended by the DMV. Because of this, it is critical that pilots request an administrative DMV hearing to contest any potential driver's license suspension.
If the defendant ultimately pleads to a reduced DUI charge such reckless driving under California Vehicle Code Section 23103 VC or exhibition of speed under California Vehicle Code Section 23109(c) VC, the FAA will not require that the pilot report the conviction. However, the FAA does require that defendants convicted of wet reckless in violation of California Vehicle Code Section 23103/23103.5 VC comply with reporting requirements. Even if the defendant is convicted of a non-reportable reduced DUI charge, he or she would still have an obligation to report any alcohol-related driver's license suspension that may be imposed by the DMV.
Once the suspension or conviction has been reported to the FAA, the agency will conduct a review and may take action against the pilot's flying privileges. For a pilot's first-time DUI incident, the FAA will usually not issue a suspension where the pilot did not refuse to submit to chemical testing or where his or her blood alcohol content was below .15 percent. There may still be numerous procedures that the FAA will expect pilots to adhere to and there may be additional evaluations conducted to ensure that the pilot is fit to fly.
A pilot may also have problems if his or her required medical certificate expires while the FAA administrative review is pending. If this happens, the pilot will likely lose the ability to fly. Because of this, it is important that pilots dealing with potential DUI incidents ensure that their medical certificates are up to date.
If the pilot refused testing or had a BAC of .15 percent or higher, the FAA can take a number of disciplinary actions, including suspending or revoking the pilot's license or denying certification, rating or authorization to fly.
For a pilot's second or subsequent DUI conviction or alcohol-related suspension, the FAA will almost certainly suspend or revoke his or her license. Medical certification will also be more difficult to obtain. In addition, many professional pilots who work for commercial airlines or other organizations may face disciplinary action or even termination if they are charged with or convicted of a DUI offense.
A DUI conviction can often restrict foreign travel as well. There are a number of countries, including Canada, that often deny access to visitors with DUI convictions. This would be especially difficult for commercial pilots, who are required to travel to many foreign countries as part of their employment.
If you or a loved one is a licensed pilot or are training to be a pilot, it is absolutely critical that you consult with a Los Angeles DUI Attorney as soon as possible. As a former Deputy District Attorney with over 14 years of prosecutorial experience, Attorney Michael Kraut understands the unique challenges that a potential DUI causes for pilots and works hard to ensure his clients receive the most effective representation possible.
For more information about Los Angeles DUI and pilots, and to schedule your free consultation, contact Michael Kraut at the Kraut Law Group located at 6255 Sunset Boulevard, Suite 1520, Los Angeles, CA 90028. Mr. Kraut can be reached 24/7 at 888-334-6344 or 323-464-6453.