Los Angeles DUI Penalty Enhancements
Los Angeles DUI Attorney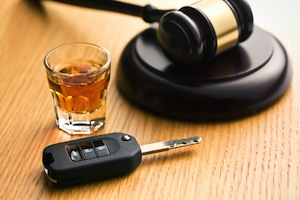 A conviction for a Los Angeles DUI offense can trigger a variety of DUI penalties imposed by the judge at the time of sentencing. While the DUI penalties a person can expect to receive may seem straightforward, there are a number of penalty enhancements under the law that can add significant jail time and other requirements to any underlying sentence. It is important for anyone charged with a DUI offense to understand the various penalty enhancements that may be applicable in their case.
1. Prior DUI Offenses
One of the most common elements that will increase the punishment on a DUI conviction is a driver's prior DUI convictions within the past ten years. Prior convictions can be from California or from other states. In addition, wet reckless convictions under California Vehicle Code Section 23103/23103.5 VC will be considered a prior for the purposes of enhancement.
For the purposes of sentencing, prior DUI convictions will result in the following punishments in a DUI conviction:
Where the defendant has one prior DUI conviction within the past ten years, he or she can be sentenced to three to five years of summary probation with a minimum 96 hours in county jail. The defendant would have to complete the 18-month SB 38 alcohol education program and would lose his or her license for a full year.


Where the defendant has two prior DUI convictions within the past ten years, he or she can be sentenced to a minimum of 120 days in county jail and will be ordered to complete the 30 month alcohol education program.


Where the defendant has three or more DUI convictions within the past 10 years, he or she can be charged with either a felony or a misdemeanor. If charged with a felony, the defendant can be sentenced to serve up to three years in prison. If charged with a misdemeanor, the defendant can be sent to jail for up to a year and required to complete several conditions of probation.
2. Speed Enhancement – California Vehicle Code Section 23582 VC
Under California Vehicle Code Section 23582 VC, 60 additional days in jail can be tacked on to a driver's underlying DUI sentence if he or she was driving in excess of 30 mph on a freeway or in excess of 20 mph on any other road at the time of the DUI arrest. For this enhancement to apply, the driver must be driving at excessive speeds and in a reckless manner. This means that simply speeding will not trigger the speed enhancement, as the prosecution must additionally show that the defendant was driving with wanton disregard for the safety of others. Typically this will be found where the driver is caught aggressively weaving through traffic, playing chicken or engaging in races with other drivers.
3. Having a Passenger Under 14 in the Vehicle – California Vehicle Code Section 23572 VC
If the DUI driver had a passenger under the age of 14 in his or her vehicle at the time they were arrested for DUI, the penalty enhancement under California Vehicle Code Section 23572 VC may be applicable. If the penalty enhancement is proven, the defendant can be sentenced to serve an additional 48 hours in jail on a first offense, an additional 10 days for a second DUI conviction, an additional 30 days for a third DUI and an additional 90 days for a defendant's fourth or subsequent DUI conviction within a ten year period. In addition, the defendant may be exposed to potential felony child endangerment charges pursuant to California Penal Code Section 273(a) PC.
There are other factors that can increase the penalties on a DUI offense. If the driver is caught with a BAC of .15 or higher or if he or she refuses to submit to chemical testing, the court can add additional penalties, including enhanced jail sentences, longer DUI classes and additional community labor or service requirements.
If you have been charged with DUI in Los Angeles and one of the penalty enhancements listed above have been alleged, it is crucial that you talk with a Los Angeles DUI Lawyer right away. Attorney Michael Kraut is a former Deputy District Attorney with over 14 years of prosecutorial experience who is highly respected throughout the court system as a tough litigator who fights hard on behalf of his clients.
For more information about Los Angeles DUI penalty enhancements, and to schedule your free consultation, contact Michael Kraut at the Kraut Law Group located at 6255 Sunset Boulevard, Suite 1480, Los Angeles, CA 90028. Mr. Kraut can be reached 24/7 at 888-334-6344 or 323-464-6453.
Client Reviews
He gave me the peace of mind that my DUI case was going to be resolved. He fought for what it was needed and helped me by answering all my questions. Mike is not an average attorney. He's a very experienced, honest and straightforward person that is there for you!
I hired Attorney Mike Kraut and I'm am so happy and grateful that I did! I was arrested for a DUI because my BAC level was over the .08 limit. I ended up getting a wet and reckless instead of a DUI. I still have to do some classes and I'm on probation, but I do not have a DUI on my record. If you have a DUI hire Attorney Kraut, he definitely knows his stuff!
There aren't enough positive words to write about Mike, but let me be clear that this is the only lawyer worth hiring in Los Angeles. Mike is professional, caring, and an absolute champion at winning in court.
Mike Kraut is not a typical lawyer. He is a straightforward person with a true heart and a sympathetic ear. He is also smart and connected and he cares about the people who seek out his help. He got my son out of a jam. He did it quickly and painlessly. I recommend Mike Kraut to anyone that needs his services.
Thank you Mike for helping my son.
Michael Kraut is a rock star lawyer. I was really happy and satisfied with the results I received from Michael and his team. A few months back I was being accused of a serious felony. Mike gave me sound legal advice and worked diligently to clear my name. Mike was great at always keeping me updated and returning calls. Great, great lawyer I cant say enough about this man!
How can I express how relieved and pleased I am with Michael's professional abilities to have my Felony brought down to a misdameanor to a possible dismissal with deferment. With his care my life has been turned around and cannot say how helpful he's been not only in my case but life. He, himself has changed how I view criminal lawyers. Thank you so much Michael!