Drug Crimes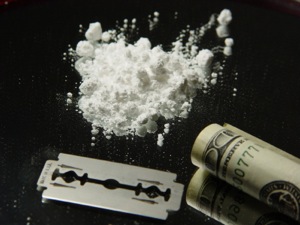 Los Angeles Drug Crimes Defense Lawyer
Los Angeles Drug crimes in California involve the possession, sale, transportation, manufacturing, transportation for sale of an unlawful narcotic, money laundering, drug trafficking and distribution. Los Angeles narcotics crimes and Southern California drug offenses are the unlawful use or possession of narcotics including cocaine in its base form (crack), marijuana, methamphetamine (speed), heroin, LSD, cocaine, PCP, ecstasy, as well as unauthorized use, possession or sale of prescription drugs such as Vicodin or Oxycontin. Los Angeles drug crime attorney Michael Kraut is a former prosecutor and educated at Harvard Law School who now provides his Southern California drug crime clients with an aggressive legal defense.
Some of the Los Angeles and Southern California drug crimes include the following:
California leads the United States with drug prosecutions. The penalties for a conviction of a drug crime can vary greatly. The prosecutor files charges depending on the type of drug, the quantity, whether the drug is possessed for personal use or for sale, and the past criminal record of a person. The consequences of a conviction can result in imprisonment in jail or prison, probation or parole after a person is released from custody, enormous legal fines, restitution to law enforcement for the cost of investigation, mandatory Los Angeles drug counseling, registration as a drug offender with local law enforcement, and having a driver's license revoked. In many cases, Los Angeles warrants are issued and a person may be extradited from out of state to face charges on their Southern California warrants.
Los Angeles drug crimes will be used to enhance future sentencing if a person is convicted of a crime. Commonly, law enforcement will charge a person with possession for sale even if the person possessed the narcotics for personal use. It is important to hire an aggressive Los Angeles drug crime attorney to handle these types of cases. In many cases, a highly trained Southern California drug crime defense attorney may have the possession charges thrown out completely because of unfair practices by law enforcement. In other cases, serious drug cases that could result in a prison sentence of life may be pled down to simple possession charges and a person may be eligible for a drug diversion program and counseling, rather then jail time.
In some cases, law enforcement will have executed Los Angeles search warrants in homes and vehicles that they believe house illegal narcotics. If drugs are found, the property will be seized and forfeited. If this happens, a person will loose their property forever. This includes homes, cars and money.
Hiring an Aggressive and Experienced Los Angeles Warrant Attorney
It is critical that a person who is arrested or charged with a Southern California drug crime contact Los Angeles drug crime attorney Michael Kraut. Mr. Kraut has the knowledge and experience to fight a drug crime case. Attorney Michael Kraut is a Los Angeles criminal defense attorney that has been helping clients in Southern California fight their drug crime charges. Mr. Kraut is a former prosecutor and knows what motions to file, and how to effectively argue your case. Often times there police have a history of filing false arrest warrant affidavits. Mr. Kraut knows how to uncover unlawful police conduct. Once this is found, this will lead the prosecutor to either dismiss the case against you, or significantly reduce the charges. He will go to court with you and assist in getting you released from custody and explaining to the judge why you should not be held in jail. He can also assist in having a bail bondsman in court to facilitate an immediate release from custody. When you learn there is a Los Angeles drug crime case filed against you, contact Los Angeles criminal defense attorney Michael Kraut at the Kraut Law Group at (323) 464-6453 or (888) 334-6344.
Client Reviews
He gave me the peace of mind that my DUI case was going to be resolved. He fought for what it was needed and helped me by answering all my questions. Mike is not an average attorney. He's a very experienced, honest and straightforward person that is there for you!
I hired Attorney Mike Kraut and I'm am so happy and grateful that I did! I was arrested for a DUI because my BAC level was over the .08 limit. I ended up getting a wet and reckless instead of a DUI. I still have to do some classes and I'm on probation, but I do not have a DUI on my record. If you have a DUI hire Attorney Kraut, he definitely knows his stuff!
There aren't enough positive words to write about Mike, but let me be clear that this is the only lawyer worth hiring in Los Angeles. Mike is professional, caring, and an absolute champion at winning in court.
Mike Kraut is not a typical lawyer. He is a straightforward person with a true heart and a sympathetic ear. He is also smart and connected and he cares about the people who seek out his help. He got my son out of a jam. He did it quickly and painlessly. I recommend Mike Kraut to anyone that needs his services.
Thank you Mike for helping my son.
Michael Kraut is a rock star lawyer. I was really happy and satisfied with the results I received from Michael and his team. A few months back I was being accused of a serious felony. Mike gave me sound legal advice and worked diligently to clear my name. Mike was great at always keeping me updated and returning calls. Great, great lawyer I cant say enough about this man!
How can I express how relieved and pleased I am with Michael's professional abilities to have my Felony brought down to a misdameanor to a possible dismissal with deferment. With his care my life has been turned around and cannot say how helpful he's been not only in my case but life. He, himself has changed how I view criminal lawyers. Thank you so much Michael!