Los Angeles DUI Attorney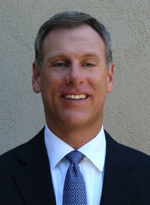 Michael Kraut has over 15 years of diverse experience in all aspects of criminal law. Following his graduation from Cornell University in 1988, Mr. Kraut was educated at Harvard Law School and then was appointed as a prosecutor for the Los Angeles District Attorney's Office.
Mr. Kraut
opened the Los Angeles DUI defense firm in order to assist those under investigation, or charged with a DUI in Los Angeles and Orange Counties. Mr. Kraut has been consistently rated as the top DUI attorney in Los Angeles by his former clients, new organizations, prosecutors and judges. As a prosecutor he instructed law enforcement on DUI law and criminal procedure.
DUI Lawyer Defending Los Angeles Clients

Mr. Kraut was a senior prosecutor before he opened his Los Angeles based driving under the influence defense firm. He is often called upon by Judges and members of law enforcement to represent their family members as their go to DUI Attorney. Mr. Kraut takes great pride in using the skills he obtained as a prosecutor and using those skills and relationships to defend his clients as their lawyer. Wherever he appears, Mr. Kraut is known to aggressively defend his clients in their DUI cases.

Mr. Kraut was appointed Deputy District Attorney with the Los Angeles County District Attorney's Office in 1994, serving under multiple elected officials. Mr. Kraut was assigned as a prosecutor to the elite homicide Hardcore Gang Division, Felony trial pool and Major Fraud Division. He has been the trial attorney on a wide variety of criminal cases, including hundreds of Los Angeles DUIs. In addition, Mr. Kraut has tried over 20 murders, numerous white collar cases, witness intimidation, ponzi (pyramid) schemes, drug trafficking and various other misdemeanor and felony cases. Mr. Kraut has brought over 80 felony cases to trial, and has achieved a 99% success rate in jury trials. Mr. Kraut handles Southern California DUI defense and developed a reputation as a leading LA DUI attorney.
Skilled DUI Defense

Michael is well known within the Los Angeles legal community. He is credited for his tenacity in the courtroom, as well his investigative skills, earning the reputation as one of the top criminal attorneys in Los Angeles Country His unique insights into the workings of the Los Angeles County District Attorney's Office are invaluable in negotiating dispositions and, ultimately trying criminal cases.
Mr. Kraut gained national attention in when he uncovered corrupt law enforcement activities including planting evidence, intimidation and false testimony in the now notorious Los Angeles Police Department Rampart Police Scandal. His activities were highlighted in the national press, including the New York Times , the New York Times Magazine , and the Los Angeles Times . He is the criminal law correspondent for Good Morning America and appears on the morning news show several times every month.

He has lectured to police and prosecutors on DUI criminal investigative techniques and has received numerous awards for his success in the courtroom.
Prior to his employment as a Deputy District Attorney, Mr. Kraut worked for the United States Attorney's Office the City Attorney's Office and practiced law with two national law firms, Adams Duque & Hazeltine and Lewis D'amado where he represented large international corporations.

DUI Trials

DUI Attorney Kraut enjoys a reputation among prosecutors, judges, and defense attorneys as a top notch trial attorney. Mr. Kraut knows how police and prosecutors investigate and compile cases against you. He knows that you do not want to go to jail or lose your job or standing in the community. Michael Kraut now uses all of these skills, connections, and tenacity to defend individuals and corporations investigated and charged with a crime.

Pasadena DUI Attorney Michael Kraut is a former prosecutor and knows Pasadena DUI cases from the inside out. As a prosecutor, criminal defense attorney Michael Kraut used to train law enforcement on DUI law and search and seizure law. This background is known to give Mr. Kraut an edge in finding innovative ways to suppress evidence that the prosecutor wants to introduce to convict the driver of driving under the influence in Pasadena. Contact a Pasadena DUI lawyer to handle your case.

Beverly Hills DUI Attorney Michael Kraut
, and Los Angeles DUI defense firm of the Kraut Law Group, is well known as a top rated former prosecutor now practicing DUI defense. It does not matter what courthouse a client's case is being handled, attorney Michael Kraut has worked with the prosecutor and judge assigned to your case and has worked with the
Beverly Hills DUI courts
.
Long Beach DUI Attorney Michael Kraut
has experienced incredible success at the Long Beach courthouse. He knows how to challenge the evidence even before a case is filed. As a pre-filing DUI defense attorney, Mr. Kraut is well known by the police as a former prosecutor. He is able to speak the cops' language and uses that to his clients' advantage. By challenging the case early, Mr. Kraut, in many cases can convince the prosecution to not file charges. In many cases, early intervention can result in reduced charges being filed on your
Long Beach DUI
.
DUI Process & Law
DUI Crime & Evidence
Court & DMV License Suspension / Resources
Client Reviews
He gave me the peace of mind that my DUI case was going to be resolved. He fought for what it was needed and helped me by answering all my questions. Mike is not an average attorney. He's a very experienced, honest and straightforward person that is there for you!
I hired Attorney Mike Kraut and I'm am so happy and grateful that I did! I was arrested for a DUI because my BAC level was over the .08 limit. I ended up getting a wet and reckless instead of a DUI. I still have to do some classes and I'm on probation, but I do not have a DUI on my record. If you have a DUI hire Attorney Kraut, he definitely knows his stuff!
There aren't enough positive words to write about Mike, but let me be clear that this is the only lawyer worth hiring in Los Angeles. Mike is professional, caring, and an absolute champion at winning in court.
Mike Kraut is not a typical lawyer. He is a straightforward person with a true heart and a sympathetic ear. He is also smart and connected and he cares about the people who seek out his help. He got my son out of a jam. He did it quickly and painlessly. I recommend Mike Kraut to anyone that needs his services.
Thank you Mike for helping my son.
Michael Kraut is a rock star lawyer. I was really happy and satisfied with the results I received from Michael and his team. A few months back I was being accused of a serious felony. Mike gave me sound legal advice and worked diligently to clear my name. Mike was great at always keeping me updated and returning calls. Great, great lawyer I cant say enough about this man!
How can I express how relieved and pleased I am with Michael's professional abilities to have my Felony brought down to a misdameanor to a possible dismissal with deferment. With his care my life has been turned around and cannot say how helpful he's been not only in my case but life. He, himself has changed how I view criminal lawyers. Thank you so much Michael!