Los Angeles DUI and the DMV
LOS ANGELES DUI ATTORNEY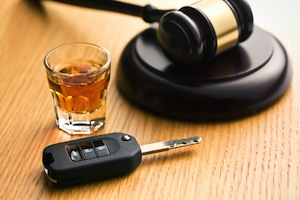 Whenever a driver is arrested on suspicion of driving under the influence, the California Department of Motor Vehicles is automatically notified of the incident. The DMV takes DUI offenses very seriously; and a driver who is caught driving with a blood alcohol concentration of 0.08 percent or higher can face a potential driver's license suspension or revocation.
When a person is arrested for DUI, the arresting officer will take away that person's driver's license and will provide a notice of an impending suspension set to begin 30 days later. This suspension operates independently of any criminal case. In order to contest the suspension, the driver must request a DMV administrative hearing within 10 days of his or her arrest. Because of this, it is absolutely imperative that you contact a Los Angeles DUI Attorney immediately if you have been arrested for DUI, as there are crucial deadlines that can easily be missed.
Many people who have licenses from other states and who are arrested for DUI in California are surprised to learn that the California DMV can take action against their driving privileges. While the California DMV does not have the authority to suspend a driver's license issued by another state, it can limit that driver's ability to drive a motor vehicle in California. In addition, California will communicate any suspension to a national DMV database and the driver's home state will typically take reciprocal administrative action against that person's driving privileges.
The DMV administrative hearing will be assigned to a hearing officer who is employed by the DMV. DMV hearing officer are neither judges nor attorneys and are assigned to determine whether the license suspension should be imposed or set aside in favor of the driver. The DMV will typically allow a temporary license while the hearing is pending. The hearing can be telephonic or in-person and may feature witnesses and testimony similar to a court case. The driver is entitled to have an attorney represent him or her at the DMV hearing. There is no prosecutor and it is the hearing officer's responsibility to introduce evidence against the driver and to ultimately rule on whether or not the suspension is merited.
In addition to the administrative suspension, a driver can also face an independent license suspension based upon what happens in court. If the driver is convicted of DUI or DUI causing injury, the conviction will be communicated to the DMV. The DMV will then suspend the defendant's driving privileges as a result of the conviction. While this suspension is separate from the administrative suspension, the driver will typically get credit for some of the time that he or she was unable to drive due to the other suspension.
When a driver is convicted of DUI, the DMV will add two points to that driver's driving record. Points on one's driving record have a significant impact on insurance rates and accumulating too many points in a short amount of time can lead to additional license suspensions. Even though a driver will not have his or her license automatically suspended when convicted of a reduced DUI charge such as wet reckless or exhibition of speed, these charges will still add points to a person's driving record.
If you have been arrested for a DUI offense and want to know more about what the DMV will do, it is critical that you speak with a Los Angeles DUI Attorney right away. As a former Deputy District Attorney with over 14 years of prosecutorial experience, Attorney Michael Kraut understands how the DMV treats DUI incidents and works hard to help his clients avoid potentially harsh penalties.
For more information about Los Angeles DUI and the DMV, and to schedule your free consultation, contact Michael Kraut at the Kraut Law Group located at 6255 Sunset Boulevard, Suite 1480, Los Angeles, CA 90028. Mr. Kraut can be reached 24/7 at 888-334-6344 or 323-464-6453.
Client Reviews
He gave me the peace of mind that my DUI case was going to be resolved. He fought for what it was needed and helped me by answering all my questions. Mike is not an average attorney. He's a very experienced, honest and straightforward person that is there for you!
I hired Attorney Mike Kraut and I'm am so happy and grateful that I did! I was arrested for a DUI because my BAC level was over the .08 limit. I ended up getting a wet and reckless instead of a DUI. I still have to do some classes and I'm on probation, but I do not have a DUI on my record. If you have a DUI hire Attorney Kraut, he definitely knows his stuff!
There aren't enough positive words to write about Mike, but let me be clear that this is the only lawyer worth hiring in Los Angeles. Mike is professional, caring, and an absolute champion at winning in court.
Mike Kraut is not a typical lawyer. He is a straightforward person with a true heart and a sympathetic ear. He is also smart and connected and he cares about the people who seek out his help. He got my son out of a jam. He did it quickly and painlessly. I recommend Mike Kraut to anyone that needs his services.
Thank you Mike for helping my son.
Michael Kraut is a rock star lawyer. I was really happy and satisfied with the results I received from Michael and his team. A few months back I was being accused of a serious felony. Mike gave me sound legal advice and worked diligently to clear my name. Mike was great at always keeping me updated and returning calls. Great, great lawyer I cant say enough about this man!
How can I express how relieved and pleased I am with Michael's professional abilities to have my Felony brought down to a misdameanor to a possible dismissal with deferment. With his care my life has been turned around and cannot say how helpful he's been not only in my case but life. He, himself has changed how I view criminal lawyers. Thank you so much Michael!