Los Angeles DUI Statistics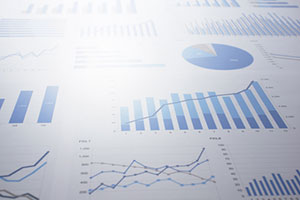 Since 1989, the California DMV has been required to compile statistics regarding DUI offenses and to publish periodic reports regarding its findings. In 2015, the DMV published a report regarding DUI offenses and offenders throughout the state. The report gives an objective perspective of DUI offenses in Los Angeles and throughout the state of California.
Statistics Show Recent Changes in the DUI Arrest Rates
From 2003 until 2010, the rate of DUI arrests per every 100,000 licensed drivers remained fairly stable at 800-900 arrests. In 2011, the arrest rate started to drop and in 2012 and 2013 the rate dropped drastically to 651. The arrest rate continues to drop and many experts attribute this fall to the increase of ride-sharing apps such as Uber and Lyft.
With more drivers using ride sharing apps, many impaired drivers who may have gone undetected in years past may now face greater scrutiny from DUI patrol officers and other law enforcement officers operating in the Los Angeles area.
Increase in DUI collisions
While DUI arrests have decreased there has been a substantial recent increase in alcohol-related DUI collisions resulting in death. This increase was 7.3% in 2012 and 2.4% in 2013. Nearly 40% of all traffic deaths are related to the consumption of alcohol.
Prosecutors and judges take these cases very seriously and defendants involved in fatal DUI accidents can be charged with vehicular manslaughter under the influence, gross vehicular manslaughter under the influence and even DUI murder if they had a previous DUI conviction or had been given a "Watson advisement" regarding the dangers of continued impaired driving.
Even where no one is killed or injured in a DUI collision, the defendant can face extensive criminal penalties and would be required to pay restitution to any and all victims as a condition of probation.
DUI Driver Statistics
The median age for DUI offenders is 31 for men and 30 for women. Statistically, over three quarters of those arrested for DUI offenses are male. The vast majority of DUI drivers have blood alcohol contents between .10 and .19 percent. The median BAC is .16 percent, which is double the legal limit and can expose drivers to high BAC enhancements that can add additional penalties such as community labor or a longer drug and alcohol education class.
Nearly three quarters of drivers arrested for DUI are first time offenders and most of those have no previous criminal record. Being arrested for DUI can be a terrifying experience, especially for those who have never been arrested for anything previously.
Since 1989, the number of repeat DUI offenders has decreased immensely. In 1989, repeat DUI offenders made up 37% of those arrested for DUI offense. This number fell to 26% in 2012. The increased penalties imposed on repeat DUI offenders and strict enforcement of DUI laws has resulted in the decrease of repeat DUI offenders. This also means that judges and prosecutors tend to take repeat DUI offenses very seriously and repeat DUI offenders will often face lengthy jail sentences, an 18 month alcohol education program and other more severe terms and conditions of probation.
If you or someone you know has been arrested for or charged with a DUI offense in the Los Angeles area, it is critical that you go over your case with knowledgeable and experienced DUI attorney as soon as possible. As a former Deputy District Attorney with over 14 years of prosecutorial experience, Michael Kraut understands how DUI cases are prosecuted and litigated and works hard to ensure his clients receive the best defense possible.
For more information about Los Angeles DUI statistics, and to schedule your free consultation, contact Michael Kraut at the Kraut Law Group located at 6255 Sunset Boulevard, Suite 1520, Los Angeles, CA 90028. Mr. Kraut can be reached 24/7 at 888-334-6344 or 323-464-6453.