Will I Need an IID Device as the Result of a Los Angeles DUI?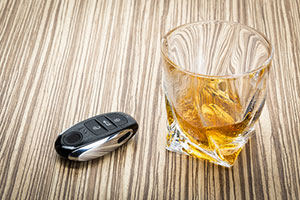 Law enforcement and legislators are always eager to introduce to new technologies that could reduce DUI crimes. A recent development that has been widely implemented in the Los Angeles area is the ignition interlock device ("IID"), an instrument that is installed into a driver's vehicle and prevents the vehicle from starting or being driven if the driver fails to provide an alcohol-free breath sample. The DMV is currently testing out this technology and Los Angeles County is one of four counties part of the DMV IID Pilot Program.
How Does the IID Work?
The IID is a device that is approximately the size of a cell phone with an attached mouthpiece. The device is installed in a vehicle's driving column and a driver is required to blow into the tube and provide an alcohol-free breath sample in order to start the vehicle. The blow is recorded and if there is a positive alcohol result, the vehicle will not start and the positive result will be recorded and may be communicated to the DMV or to probation. While driving, the device will beep and the driver will periodically have to blow into it to ensure that he or she is not drinking alcohol. This prevents someone from getting around the IID by simply having a sober person blow into the device to start it.
The DMV Pilot Program
The DMV is currently conducting an IID Pilot Program in which all drivers convicted of DUI in the pilot counties are required to have an IID installed in their vehicles as a condition of getting their driving privileges reinstated. Los Angeles County, as well as Sacramento, Alameda and Tulare Counties, are the four counties participating in the DMV Pilot Program. Drivers who are convicted of a first time DUI offense in these four pilot counties are required to have an IID installed in the vehicle for a period of five months.
A driver would be allowed a restricted license that would not impose any limitation on his or her driving, as long as there is an IID installed into the vehicle. On a second DUI offense, the IID requirement is one year. The IID requirement is two years for a third DUI and three years for a fourth or subsequent offense. For drivers convicted of DUI causing injury under California Vehicle Code Section 23153 of vehicular manslaughter under the influence under California Penal Code Section 191.5(b), the IID requirement is a year for a first offense, 24 months for a second, 36 months for a third and 48 months for a fourth or subsequent.
The IID requirement only applies to DUI offenses. Drivers who are convicted of reduced charges like wet reckless, exhibition of speed or dry reckless would not be subject to an IID requirement.
A driver is not allowed to have his or her full driving privileges reinstated until the drug and alcohol education class has been completed. In some cases, the driver may have to take a class longer than five months. In these cases, once the five-month IID requirement has been completed, the driver would have the option of keeping an IID restricted license or having the IID removed and having a restricted license that would only allow driving to and from work and the driver's alcohol education class.
If you have been arrested for DUI and have questions about the IID requirement, it is crucial that you speak with a skilled DUI lawyer immediately. As a former Deputy District Attorney with over 14 years of prosecutorial experience, Michael Kraut fights hard on behalf of his clients facing DUI charges.
For more information about Los Angeles DUI and the IID requirement, and to schedule your free consultation, contact Michael Kraut at the Kraut Criminal & DUI Lawyers located at 6255 Sunset Boulevard, Suite 1520, Los Angeles, CA 90028. Mr. Kraut can be reached 24/7 at 888-334-6344 or 323-464-6453.