Why has my Driver's License Been Suspended Before my DUI Trial?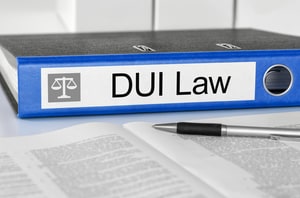 One of the most confusing aspects of California DUI offenses is the relationship between DUI criminal charges and the driver's license suspension. In many cases, a driver will discover that his or her driver's license has been suspended as a result of a DUI arrest before the DUI case has resolved, or in some case before criminal charges are even filed. It is important to remember that the driver's license suspension is considered an administrative action conducted by the DMV and is not related to the criminal action that may or may not be filed by a prosecutor.
The DUI Arrest and the Administrative License Suspension
When a driver is arrested on suspicion of a DUI offense, the California DMV is notified about the arrest and an automatic driver's license suspension would go into effect 30 days after the arrest. The driver can contest the suspension by requesting a stay of suspension and Administrative Per Se hearing within ten days of his or her arrest. This administrative license suspension occurs independently of any criminal action that may be filed. Courts have found that this does not count as "double punishment" or violate rules regarding double jeopardy as the license suspension is an "administrative action" as opposed to a "criminal penalty."
On a first time DUI offense in which the driver was over the age of 21 and did not refuse chemical testing, the DMV will impose a four-month driver's license suspension. A driver would be eligible for a restricted license after a 30 day "hard" suspension that would allow driving to and from work and to and from the driver's required alcohol education AB541 class. Drivers who refuse chemical testing and those who are under 21 would face a yearlong driver's license suspension during which they would not be eligible for a restricted license.
The Administrative Per Se Hearing
The driver can challenge the administrative suspension by requesting a DMV Administrative Per Se Hearing. The hearing is conducted by a Hearing Officer from the DMV who is neither a judge nor an attorney. In many cases, the APS hearing is held before the court case resolves and the administrative suspension may be imposed while the criminal case is pending. The Department will present evidence and may call witnesses. The driver can also present evidence, call witnesses, including expert witnesses, and can testify on his or her own behalf.
Effects of the Administrative Suspension
There may be instances where it is advantageous to hold the Administrative Per Se hearing before the court case has resolved. The driver's attorney may have a chance to cross-examine the arresting officer or other witnesses and present expert testimony. A recording of the hearing can be obtained and can be used in the criminal case to highlight weaknesses in the case or potential witness problems that the prosecution may face.
If the driver is suspended after the Administrative Per Se hearing and signs up for the AB541 class in order to get a restricted license, this class can also satisfy any alcohol education requirement if the defendant is convicted in court. A DUI conviction in court also triggers a license suspension, however the driver would be credited for suspension time served on the administrative suspension.
If you have been arrested for a DUI offense and have questions about the administrative license suspension and criminal case, it is critical that you speak with a knowledgeable DUI attorney as soon as possible, as there is a limited amount of time to file a request for a stay of suspension and Administrative Per Se hearing. Michael Kraut is a former Deputy District Attorney with over 14 years of prosecutorial experience who fights hard on behalf of his clients both in court and before the DMV.
For more information about DUI and driver's license suspension, contact Michael Kraut at the Kraut Law Group located at 6255 Sunset Boulevard, Suite 1520, Los Angeles, CA 90028. Mr. Kraut can be reached 24/7 at 888-334-6344 or 323-464-6453.