MADD Influence on DUI in Los Angeles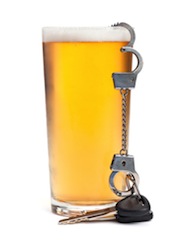 Mothers Against Drunk Driving ("MADD") is one of the most influential organizations that impact how driving under the influence incidents are treated by legislators and prosecutors. This non-profit has been integral in the forming and shaping of DUI policy in California and nationwide. This highly influential organization has accrued its share of critics who feel that it has gone beyond its mission to prevent drunk driving and now is simply anti-alcohol.
Impact on National DUI Policy
MADD was formed by Cindy Lightner in 1980 after her daughter was killed by an impaired driver. Following this tragic event, Ms. Lighter began lobbying California Governor Jerry Brown to create a task force charged with looking into the dangers of impaired driving. Before this, DUI was illegal but was not considered a high priority crime by many jurisdictions. In fact, many places ignored DUI laws and rarely cited or arrested drivers for impaired driving. Ms. Lightner's efforts were successful and in 1981 California was the first state to enforce a minimum fine for DUI offenders ($375) and to require mandatory jail time for repeat DUI offenders. Other states followed suit and since then DUI penalties have become significantly more consequential. In addition, local authorities treat DUI as a high-priority serious crime in terms of arrests and prosecutions.
Ms. Lightner began having an impact on national DUI policy. She was appointed by President Ronald Reagan to the National Commission of Drunk Driving. The Commission ultimately made recommendations that have been adopted nationwide; including increasing the minimum drinking age to 21 and imposing a mandatory license suspension for any driver arrested for DUI. In 1984, President Reagan took the controversial position of reducing federal highway funds for any state that would not increase the drinking age to 21. All states shortly made these changes. Similarly, in 2000 MADD supported reducing the minimum BAC for a DUI from .10 percent to 0.08 percent. In order to avoid losing federal highway funding, all states complied and there is now a 0.08 percent BAC minimum threshold in all 50 states.
MADD has also been instrumental in pressuring state and local law enforcement authorities to increase DUI patrols and DUI enforcement. However, many critics feel that MADD has moved too far from its original message and has turned into a neo-prohibitionist organization. Cindy Lightner, who founded MADD, has resigned and cut ties with the organization, stating publicly that she started MADD to deal with the issue of drunk driving and now it is concerned with alcohol consumption in general. MADD leaders have publicly argued in favor of revoking driving privileges of diagnosed alcoholics, even if they have no DUI arrests or convictions. MADD also will release statements criticizing judges who they feel make improper rulings or impose sentences that are too light.
Focused on Ignition Interlock Devices
Recently, MADD has focused on Ignition Interlock Devices ("IIDs") and supporting laws that require IID installation for those who have been convicted of DUI. Currently, Los Angeles is one of four counties in California requiring anyone convicted of DUI to install and maintain an IID in their vehicle. MADD has been pushing this even further and supports legislation that would require IIDs to be installed in all vehicles manufactured in the United States.
If you have been charged with DUI, it is crucial that you speak with a Los Angeles DUI Lawyer as soon as possible. Attorney Michael Kraut is a former Deputy District Attorney with over 14 years of prosecutorial experience who possesses a thorough understanding of the DUI laws and knows how to present the best defense on behalf of his clients who have been charged with DUI.
For more information about Los Angeles DUI and MADD, and to schedule your free consultation, contact Michael Kraut at the Kraut Law Group located at 6255 Sunset Boulevard, Suite 1480, Los Angeles, CA 90028. Mr. Kraut can be reached 24/7 at 888-334-6344 or 323-464-6453.
Client Reviews
He gave me the peace of mind that my DUI case was going to be resolved. He fought for what it was needed and helped me by answering all my questions. Mike is not an average attorney. He's a very experienced, honest and straightforward person that is there for you!
I hired Attorney Mike Kraut and I'm am so happy and grateful that I did! I was arrested for a DUI because my BAC level was over the .08 limit. I ended up getting a wet and reckless instead of a DUI. I still have to do some classes and I'm on probation, but I do not have a DUI on my record. If you have a DUI hire Attorney Kraut, he definitely knows his stuff!
There aren't enough positive words to write about Mike, but let me be clear that this is the only lawyer worth hiring in Los Angeles. Mike is professional, caring, and an absolute champion at winning in court.
Mike Kraut is not a typical lawyer. He is a straightforward person with a true heart and a sympathetic ear. He is also smart and connected and he cares about the people who seek out his help. He got my son out of a jam. He did it quickly and painlessly. I recommend Mike Kraut to anyone that needs his services.
Thank you Mike for helping my son.
Michael Kraut is a rock star lawyer. I was really happy and satisfied with the results I received from Michael and his team. A few months back I was being accused of a serious felony. Mike gave me sound legal advice and worked diligently to clear my name. Mike was great at always keeping me updated and returning calls. Great, great lawyer I cant say enough about this man!
How can I express how relieved and pleased I am with Michael's professional abilities to have my Felony brought down to a misdameanor to a possible dismissal with deferment. With his care my life has been turned around and cannot say how helpful he's been not only in my case but life. He, himself has changed how I view criminal lawyers. Thank you so much Michael!