DUI and Double Jeopardy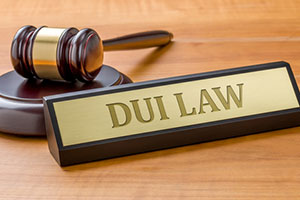 Double jeopardy is the legal principle that protects criminal defendants from being prosecuted twice for the same offense. Many people charged with a DUI offense in California question whether or not the restrictions against double jeopardy are violated when they face potential "punishment" from both the courts and the DMV and also when they are charged with two different DUI offenses for a single incident. For anyone arrested for a DUI incident, it is important to understand what does and does not qualify as "double jeopardy."
The DMV Hearing and Double Jeopardy
When a person in Los Angeles is arrested on suspicion of driving under the influence, the arresting officer will take the defendant's driver's license and provide them with a notice of an impending license suspension. The arrest information will be forwarded to the California DMV who will then issue a license suspension 30 days later, unless the defendant requests an administrative hearing to fight the suspension.
The Administrative Per Se hearing is held before a DMV hearing officer who is neither a judge nor an attorney. The hearing officer will consider the evidence and may call witnesses as part of the hearing. The driver can be represented by counsel and can present evidence, subpoena witnesses and can testify. Ultimately, the hearing officer will determine whether or not to reinstate the license suspension or set aside (dismiss) the suspension and reinstate the driver's driving privileges.
The administrative hearing operates independently of the criminal charges and in many cases the driver may have the administrative hearing adjudicated before criminal charges are even filed. Even if drivers win the administrative hearing, their license can be suspended if they are convicted of a DUI offense in court. Drivers often ask whether this is a "double jeopardy" violation, as they are required to defend themselves both in court and before the DMV.
Appellate courts have determined that the DMV administrative suspension is not a "penalty" or a "punishment," but rather an administrative corrective action. Because this is not a penalty or punishment, jeopardy does not "attach" when a driver has his or her license suspended. This means that the court case, which does assess a criminal penalty, can proceed regardless of what happens with the DMV administrative suspension.
DUI and Penal Code Section 654
When a defendant is charged with DUI, the prosecutor will usually file two counts; one count of driving under the influence in violation of California Vehicle Code Section 23152(a) VC and one count of driving with a blood alcohol content of 0.08 percent or higher pursuant to California Vehicle Code Section 23152(b) VC. This allows the prosecution to pursue two different theories of criminal liability.
Defendants often ask how they can be charged with two different counts of DUI on a single incident. This does not qualify as "double jeopardy" and if a defendant is convicted of both DUI counts, the counts would merge in terms of sentencing under California Penal Code Section 654 PC. This means that the case would not be considered two DUI offenses and the defendant would not face double sentences. Because there is no "double punishment" the defendant can be charged with and convicted of both DUI counts without violating the "double jeopardy" clause of the United States Constitution.
If you or someone you know have been arrested for DUI in Los Angles, it is critical that you go over your case with a knowledgeable DUI attorney as soon as possible. Michael Kraut is a former Deputy District Attorney with over 14 years of prosecutorial experience who works hard to make sure his clients receive the most effective representation possible both in court and before the DMV.
For more information about DUI and double jeopardy, and to schedule your free consultation, contact Michael Kraut at the Kraut Law Group located at 6255 Sunset Boulevard, Suite 1520, Los Angeles, CA 90028. Mr. Kraut can be reached 24/7 at 888-334-6344 or 323-464-6453.