Defenses for Los Angeles DUI
In the last few years, the California Supreme Court has authorized prosecutors to file murder charges on some DUI cases that result in the death of a person. These cases are called "Watson murders." This murder charge is second-degree murder and is punishable by 15 years to life in prison.
In order for the prosecution to prove this case, it must prove that the Los Angeles or Southern California DUI driver committed "an act, the natural consequences of which are dangerous to life, which was deliberately performed by a person who knows that his conduct endangers the life of another and who acts with conscious disregard for life."
Watson murders are rarely charged, and charged in only the most egregious of circumstances. Most cases are when a person has several DUI priors, has participated in the alcohol awareness education classes, and then, while driving under the influence of alcohol or drugs, kills another person.
In order for the prosecution to be successful in proving a murder case, it must be able to show that the driver understood the risks inherent in driving under the influence and then choose to ignore those risks and drive in a dangerous manner.
This is also called "implied malice" murder. In this type of murder case, the prosecutor must show that the driver had the required mental state of a clear understanding of the risks and dangers of driving under the influence, and that, knowing those risks, still choose to drive a motor vehicle--resulting in the death of another person or people.
Prosecutors now make this "knowledge" requirement easier by having every person convicted of a DUI sign a statement that they understand that if they drink and drive and a person is killed as a result of their actions, they could be charged with murder. This is called the Watson advisement.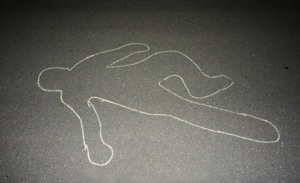 There are several defenses to these charges, and it is advised that if you, or a loved one, is being investigated or has been charged with a Watson murder, to immediately hire a DUI defense attorney who has had experience as a senior trial prosecutor and has handled Watson murder cases in the past. This crime is very technical, and a former prosecutor who now practices DUI and Watson murder defense will be in a unique position to aggressively represent a DUI suspect. A former prosecutor will have inside knowledge on how the police investigate these crimes and how prosecutors assemble cases against DUI suspects charged with murder.
If you have been arrested or charged with a Los Angeles DUI homicide offense in the Southern California area, contact Michael Kraut. Mr. Kraut understands the serious nature of this offense, how best to defend you, and how to resolve your case without you going to jail. Mr. Kraut has extensive knowledge of the law and the legal system. He has developed excellent relationships with law enforcement and law officials throughout the Los Angeles and Southern California.
For more information about the various defenses for your DUI case, and to schedule your free consultation, contact Michael Kraut at the Kraut Law Group. Mr. Kraut can be reached 24/7 at 888-334-6344 or 323-464-6453.