Misdemeanors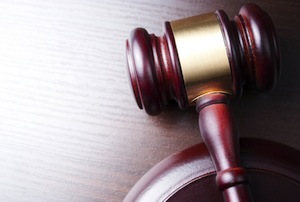 Being charged with a criminal offense in Los Angeles can be an extremely traumatic experience, especially for those who have no prior experience with or knowledge of the criminal justice system. Those who find themselves in this situation may have numerous questions, including what type of crime they have been charged with. In California, there are three levels of criminal offenses: felonies, misdemeanors and infractions. Usually, a citation will include either an "f," "m" or "i" to designate the appropriate level of the charge. Felonies are the most serious criminal offenses and infractions are comparable to tickets for minor offenses. This article covers misdemeanor level crimes and how they are handled by Los Angeles prosecutors and courts.
A misdemeanor is considered to be a crime that is less serious than a felony and does not carry a potential prison sentence. Someone who is convicted of a misdemeanor can be sentenced to county jail and is typically put on probation for a period of three to five years.
Standard misdemeanors are punishable by up to six months in jail and a $1,000 court fine, excluding penalties and assessments. Frequently filed standard misdemeanors include petty theft under California Penal Code Section 484(a) PC, lewd conduct under California Penal Code Section 647(a) PC and trespassing pursuant to California Penal Code Section 602 PC.
Aggravated misdemeanors are crimes that are punishable by up to a year in jail. Popular aggravated misdemeanors include driving under the influence in violation of California Vehicle Code Section 23152 VC and domestic battery pursuant to California Penal Code Section 243(e)(1) PC.
In addition, many crimes are classified as "wobblers" that can be charged as either felonies or misdemeanors. When making a filing decision, prosecutors will consider the facts of the case and the defendant's criminal record, if any. If a "wobbler" is filed as a misdemeanor, it is punishable by up to a year in jail and a fine of up to $1,000.
While felony offenses in Los Angeles are always prosecuted by the Los Angeles County District Attorney's Office, misdemeanors may be filed by either the DA's office or by a City Attorney, depending on where the offense occurred. Not all cities in Los Angeles County prosecute their own misdemeanors, and some contract with Los Angeles County to handle prosecutorial functions. However larger cities like Los Angeles, Pasadena, Long Beach, Santa Monica, Torrance and others will have their own staff of prosecutors responsible for prosecuting misdemeanor offenses.
Someone who is convicted of a misdemeanor level offense is typically placed on probation and may be subject to a number of conditions imposed by the sentencing judge. This can include jail time, expensive court fines, community service or community labor, mandatory counseling sessions or education classes, mandatory AA or NA sessions and victim restitution to compensate victims for any damages incurred.
A conviction for a misdemeanor offense would be reflected on a person's criminal record and would be visible to any employers or landlords conducting a criminal background search. Unlike felony convictions, a misdemeanor will not result in a loss of voting rights however there are a number of collateral consequences that may result from a conviction for a misdemeanor offense. Misdemeanor convictions can trigger disciplinary action for professionals who are required to maintain a license with the State of California, such as doctors, nurses, attorneys and teachers among many others.
Certain misdemeanor convictions may trigger other mandatory requirements. For example, a person who is convicted of indecent exposure under California Penal Code Section 314 PC would be required to register as a sex offender for life, even if the conviction is eventually expunged. In addition, those who are convicted of certain domestic violence or weapons offense will lose those their ability to own, purchase or possess firearms.
If you have been charged with a misdemeanor offense, it is very important that you consult with a Los Angeles Criminal Defense Lawyer as soon as possible. Los Angeles Criminal Defense Attorney Michael Kraut is a former Deputy District Attorney with over 14 years of prosecutorial experience who knows how to effectively defend those who are charged with misdemeanors. Mr. Kraut is highly respected by judges, prosecutors and law enforcement as a tough litigator who fights hard on behalf of his clients.
For more information about Los Angeles misdemeanors, contact Los Angeles Criminal Defense Attorney Michael Kraut at the Kraut Law Group located at 6255 Sunset Boulevard, Suite 1480, Los Angeles, CA 90028. Mr. Kraut can be reached 24/7 at 888-334-6344 or 323-464-6453.
Client Reviews
He gave me the peace of mind that my DUI case was going to be resolved. He fought for what it was needed and helped me by answering all my questions. Mike is not an average attorney. He's a very experienced, honest and straightforward person that is there for you!
I hired Attorney Mike Kraut and I'm am so happy and grateful that I did! I was arrested for a DUI because my BAC level was over the .08 limit. I ended up getting a wet and reckless instead of a DUI. I still have to do some classes and I'm on probation, but I do not have a DUI on my record. If you have a DUI hire Attorney Kraut, he definitely knows his stuff!
There aren't enough positive words to write about Mike, but let me be clear that this is the only lawyer worth hiring in Los Angeles. Mike is professional, caring, and an absolute champion at winning in court.
Mike Kraut is not a typical lawyer. He is a straightforward person with a true heart and a sympathetic ear. He is also smart and connected and he cares about the people who seek out his help. He got my son out of a jam. He did it quickly and painlessly. I recommend Mike Kraut to anyone that needs his services.
Thank you Mike for helping my son.
Michael Kraut is a rock star lawyer. I was really happy and satisfied with the results I received from Michael and his team. A few months back I was being accused of a serious felony. Mike gave me sound legal advice and worked diligently to clear my name. Mike was great at always keeping me updated and returning calls. Great, great lawyer I cant say enough about this man!
How can I express how relieved and pleased I am with Michael's professional abilities to have my Felony brought down to a misdameanor to a possible dismissal with deferment. With his care my life has been turned around and cannot say how helpful he's been not only in my case but life. He, himself has changed how I view criminal lawyers. Thank you so much Michael!