Los Angeles Criminal Process – Frequently Asked Questions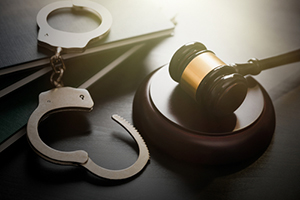 People who are arrested or who are under investigation for a crime often have many questions about the criminal process. To people who have never been in trouble before, the criminal process can seem confusing, contradictory and frustrating. The following are questions frequently asked by people going through the criminal process in Los Angeles.
Q: What Are the Stages of the Criminal Process?
The stages of a criminal case varies depending on the facts and circumstances of the particular offense. A criminal case is typically initiated when someone files a criminal complaint that is then investigated, when police observe a crime in process or when police are called to respond to the scene of a crime.
Law enforcement and other agencies will investigate suspected criminal behavior. In some cases, the investigation required is very minimal, such as in petty theft or simple battery, and there will not be extensive follow-up or supplemental investigation. In other cases, investigations may go on for years. This is especially true for major fraud cases, in which investigators may sometimes be required to obtain and review thousands of documents and other material when building a case.
Once criminal charges are filed, the defendant must appear for his or her arraignment, which is the first appearance in court. Typically, at the arraignment the defendant will enter a plea of "not guilty" and defense counsel will be provided a copy of the criminal complaint and the discovery, which usually consists of the incident reports.
On felonies, the prosecution must prove that there is sufficient probable cause to hold the defendant over for trial at the preliminary hearing. At this hearing, the prosecution must call witnesses to show that there is probable cause to believe the defendant committed the charged offenses. The defense has an opportunity to cross-examine the prosecution's witnesses and present a defense as well. Under Proposition 115, the prosecution may bring in hearsay evidence through law enforcement officers that otherwise would be otherwise inadmissible at trial.
After preliminary hearing, a case that does not resolve may proceed to jury trial. At jury trial, a defendant is entitled to a jury of twelve people and all would have to agree upon guilt in order to convict. Both the prosecution and defense are given opportunities to present their case in full and to present arguments to the jury.
Q: "How Many Court Dates Will There Be?"
Every case proceeds differently and while some cases may resolve very quickly with minimal court appearances, other matters extend for months with multiple pretrial dates. At these pretrial dates, critical discovery evidence is exchanged, motions are heard and argued and critical negotiations occur between defense and the prosecution. For most misdemeanors and even some felony offenses, an attorney can appear on behalf of his or her client under Penal Code Section 977. This is critical because it allows someone to fight their case in the Los Angeles area without having to take multiple days off of work or make numerous trips into the area.
If you have been arrested for or charged with a crime and have more questions about the criminal process, it is crucial that you speak with a knowledgeable Los Angeles Criminal Defense Attorney as soon as possible. Michael Kraut is a former Deputy District Attorney with over 14 years of prosecutorial experience who understands the criminal process and how to best advocate for his clients.
For more information about the criminal process, and to schedule your free consultation, contact Michael Kraut at the Kraut Law Group located at 6255 Sunset Boulevard, Suite 1520, Los Angeles, CA 90028. Michael Kraut can be reached 24/7 at 888-334-6344 or 323-464-6453.