Victims of Extortion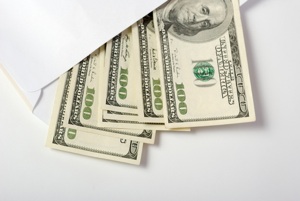 The Kraut Law Group is a criminal defense firm that serves clients charged with a wide variety of criminal offenses. However, due to Michael Kraut's former position as a Senior Trial Attorney with the Los Angeles District Attorney's Office and his unique relationships with high level law enforcement officials at both the State and Federal level, and within the criminal justice system, the Kraut Law Group additionally offers guidance and services to victims of extortion schemes who are uncomfortable going to law enforcement or need a high level of discretion.
Many executives, professionals and similarly situated individuals are or have been the victim of extortion attempts by unscrupulous parties who threaten to reveal embarrassing or damaging information unless they are paid off. People like this target wealthy individuals and try to bilk them out of as much money as possible. Often, the victims do not know where to turn and fall prey to their extortionists.
Mr. Kraut is retained, and consults, with individuals several times per month who are either married or in public positions and are being extorted. These professionals have either met people on dating websites or other places and the people they met now are trying to gain a financial advantage by threatening to compromise the client's private life. This happens more commonly then people realize.
It is important to know that if any money is paid, then the extortionist will continue to threaten to reveal the compromising facts and continue their scheme. Mr. Kraut has helped dozens of professionals to keep their lives private with the utmost of discretion.
Attorney Michael Kraut can offer and guidance and assistance to extortion victims. He is highly respected in the legal and criminal justice community and has compiled and presented cases against extortionists to law enforcement with no publicity or fanfare. Mr. Kraut can also intercede on a victim's behalf to make the extortionist cease their demands permanently without the need for law enforcement intervention.
These situations can be extremely delicate and no one appreciates that more than Michael Kraut. He has significant experience in dealing with situations of this nature and is highly adept at resolving his client's predicaments. Often these situations require discretion and must be handled delicately. This is why it is imperative that you have a skilled attorney such as Michael Kraut to provide guidance and assistance during your ordeal.
If you are an extortion victim and would like more information about the types of assistance is available to you, and to schedule your free consultation, contact Michael Kraut at the Kraut Law Group. Mr. Kraut can be reached 24/7 at 888-334-6344 or 323-464-6453.
Client Reviews
He gave me the peace of mind that my DUI case was going to be resolved. He fought for what it was needed and helped me by answering all my questions. Mike is not an average attorney. He's a very experienced, honest and straightforward person that is there for you!
I hired Attorney Mike Kraut and I'm am so happy and grateful that I did! I was arrested for a DUI because my BAC level was over the .08 limit. I ended up getting a wet and reckless instead of a DUI. I still have to do some classes and I'm on probation, but I do not have a DUI on my record. If you have a DUI hire Attorney Kraut, he definitely knows his stuff!
There aren't enough positive words to write about Mike, but let me be clear that this is the only lawyer worth hiring in Los Angeles. Mike is professional, caring, and an absolute champion at winning in court.
Mike Kraut is not a typical lawyer. He is a straightforward person with a true heart and a sympathetic ear. He is also smart and connected and he cares about the people who seek out his help. He got my son out of a jam. He did it quickly and painlessly. I recommend Mike Kraut to anyone that needs his services.
Thank you Mike for helping my son.
Michael Kraut is a rock star lawyer. I was really happy and satisfied with the results I received from Michael and his team. A few months back I was being accused of a serious felony. Mike gave me sound legal advice and worked diligently to clear my name. Mike was great at always keeping me updated and returning calls. Great, great lawyer I cant say enough about this man!
How can I express how relieved and pleased I am with Michael's professional abilities to have my Felony brought down to a misdameanor to a possible dismissal with deferment. With his care my life has been turned around and cannot say how helpful he's been not only in my case but life. He, himself has changed how I view criminal lawyers. Thank you so much Michael!