995 Motions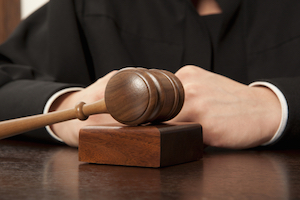 After a defendant has been held to answer following a preliminary hearing on a felony offense, the case will be sent to a trial court within 15 days. At this point the defendant will be re-arraigned on the felony information that the prosecution is required to file. After the information has been filed, the defense can file a motion pursuant to California Penal Code Section 995 PC requesting that the judge dismiss any count to which the defendant was incorrectly held to answer. The 995 motion is critical for the defense and may lead to charges being dismissed or significantly reduced.
After a defendant has been held to answer and is re-arraigned, defense counsel will be provided a copy of the preliminary hearing transcript. This transcript often is an extremely important factor in any 995 motion, as this is the evidence that the trial judge will review when considering the defendant's motion to dismiss.
Under California Penal Code Section 995 PC, the information (or individual counts of the information) will be set aside where the defendant was not legally committed or where the defendant was committed without probable cause.
A defendant is not considered to be legally committed where he or she was denied a basic right during the preliminary hearing. This can include the right to be represented by an attorney, the right to a speedy preliminary hearing, the right to a continuous preliminary hearing and the right to cross-examine the People's witnesses and present defense witnesses. Additionally, the defense may argue that a defendant was not legally committed where the case fell beyond the statute of limitations or was otherwise not legally valid.
The defense may also challenge the sufficiency of the evidence presented at the preliminary hearing. The standard of proof at the preliminary hearing is lower than it is at a criminal trial. A defendant's guilt must be proven beyond a reasonable doubt in order to be convicted at trial, however the People must only prove that there was "probable cause" to believe the defendant committed the charged offenses in order to be held to answer at preliminary hearing. The probable cause standard is much lower and only requires a showing that would lead an ordinary person to believe and entertain a strong suspicion that the defendant is guilty of the charged crime.
Even with this lower standard, there may be cases where the Court finds that there was insufficient probable cause to hold the defendant to answer. This is often the case where the prosecution failed to prove each element of the offense charged or where the People's witnesses were shown to be untrustworthy or unreliable. In these cases, the Court's later review of the preliminary hearing transcript in light of the defense's 995 motion may lead the Court to find that there was insufficient probable cause to hold the defendant to answer.
A 995 motion can challenge individual counts in a complaint or information as well as misdemeanor counts that have been filed, penalty enhancements and special circumstances allegations.
If the Court grants the defendant's 995 motion, the prosecution can refile the charges in a new felony complaint. However, there is a general "two dismissal" rule which states that the prosecutor cannot refile felony charges that have been dismissed twice. If the 995 motion is granted to all counts of the information, any bail posted by the defendant must be returned. If the prosecutor opts to refile charges within that 15-day period, the bail that was previously posted must be applied to cover the refiled offense.
If the Court denies the defendant's 995 motion, the defense may file a writ of mandate requesting an immediate appellate review of the Court's denial. This writ is only available if the 995 motion is filed within 60 days of the defendant's arraignment on the information. Otherwise, the defendant would have to wait until after the case has resolved at trial before challenging the 995 ruling in an appeal.
If you have been charged with a felony offense or have recently been held to answer at your preliminary hearing, it is imperative that you consult with a Los Angeles Criminal Defense Attorney right away. Los Angeles Criminal Defense Lawyer Michael Kraut is a former Deputy District Attorney with over 14 years of prosecutorial experience who understands how to effectively litigate 995 motions.
For more information about Los Angeles 995 motions, contact Los Angeles Criminal Defense Attorney Michael Kraut at the Kraut Law Group located at 6255 Sunset Boulevard, Suite 1480, Los Angeles, CA 90028. Mr. Kraut can be reached 24/7 at 888-334-6344 or 323-464-6453.
Client Reviews
He gave me the peace of mind that my DUI case was going to be resolved. He fought for what it was needed and helped me by answering all my questions. Mike is not an average attorney. He's a very experienced, honest and straightforward person that is there for you!
I hired Attorney Mike Kraut and I'm am so happy and grateful that I did! I was arrested for a DUI because my BAC level was over the .08 limit. I ended up getting a wet and reckless instead of a DUI. I still have to do some classes and I'm on probation, but I do not have a DUI on my record. If you have a DUI hire Attorney Kraut, he definitely knows his stuff!
There aren't enough positive words to write about Mike, but let me be clear that this is the only lawyer worth hiring in Los Angeles. Mike is professional, caring, and an absolute champion at winning in court.
Mike Kraut is not a typical lawyer. He is a straightforward person with a true heart and a sympathetic ear. He is also smart and connected and he cares about the people who seek out his help. He got my son out of a jam. He did it quickly and painlessly. I recommend Mike Kraut to anyone that needs his services.
Thank you Mike for helping my son.
Michael Kraut is a rock star lawyer. I was really happy and satisfied with the results I received from Michael and his team. A few months back I was being accused of a serious felony. Mike gave me sound legal advice and worked diligently to clear my name. Mike was great at always keeping me updated and returning calls. Great, great lawyer I cant say enough about this man!
How can I express how relieved and pleased I am with Michael's professional abilities to have my Felony brought down to a misdameanor to a possible dismissal with deferment. With his care my life has been turned around and cannot say how helpful he's been not only in my case but life. He, himself has changed how I view criminal lawyers. Thank you so much Michael!