Immigration Consequences for Domestic Violence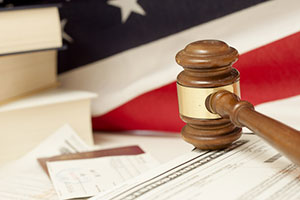 Los Angeles is now home to many noncitizens throughout the county. Unfortunately, should these noncitizens face criminal prosecution, it can lead to potentially devastating immigration consequences. Crimes that noncitizens are accused of often relate to domestic violence. Noncitizens should be aware that being arrested or detained for a domestic violence offense can trigger an automatic immigration hold.
Whenever a noncitizen ends up in custody, the Department of Homeland Security (DHS) is notified and an immigration hold can be placed on the noncitizen which will prevent them from being released from custody. This hold tells the jail to not release the noncitizen even at the end of the noncitizen's custody sentence. Instead, DHS will place the noncitizen in federal custody once the term of imprisonment is completed and removal proceedings will begin. This is why it is important for noncitizens to contact a skilled criminal defense attorney if they suspect they might be arrested, detained, or accused of a domestic violence offense.
Being convicted of any domestic violence related offense has many collateral consequences that defendants may often overlook, especially immigration consequences. Even a single conviction of domestic violence can lead to severe immigration consequences. Defendants who are not citizens of the United States should be advised that in many cases a single conviction of domestic violence can lead to removal, deportation, or denial of naturalization.
Domestic Violence and Crimes of Moral Turpitude
The United States Citizenship and Immigration Services (USCIS) has provided a non-exhaustive list of certain criminal convictions that would make a noncitizen deportable from the United States and bar them from any immigration relief. Although domestic violence is not specifically mentioned in this list, the conduct that is required for a domestic violence conviction can be considered a crime of moral turpitude. In some cases, the conduct required for a domestic violence conviction can even be classified as an aggravated felony, which may trigger a noncitizen's removal proceedings from the United States.
Any crime in California that carries a potential sentence of imprisonment for one year or longer, for immigration purposes can be considered a crime of moral turpitude. This means that virtually all domestic violence convictions can be considered crimes of moral turpitude since even the most basic misdemeanor domestic violence penalty for willful infliction of corporal injury has a potential one-year term in county jail. Therefore, any conviction involving domestic violence can lead to deportation for a noncitizen.
Misdemeanor Domestic Violence and Deportation
In 2016, the Board of Immigration Appeals (BIA) unambiguously concluded that even a single misdemeanor domestic violence conviction will make a noncitizen removable from the United States under Section 237 of the Immigration and Nationality Act. This means that even a conviction of a misdemeanor domestic violence offense can make noncitizens face removal proceedings. Therefore, those charged with domestic violence should know that deportation is a real possibility even if they are not imprisoned for a year or longer. Besides being deported, noncitizens should know that a conviction may also lead to them being denied any other forms of immigration relief should they try to apply.
Due to the serious collateral consequences that noncitizens accused of domestic violence face, it is extremely important if you or a loved one has been arrested or charged with a domestic violence offense that you meet and discuss your case with an experienced criminal defense attorney as soon as possible. As a former Deputy District Attorney with over 14 years of prosecutorial experience, Michael Kraut understands how to effectively defend clients charged with domestic violence. In many cases, Mr. Kraut's early intervention has led to charges being rejected or significantly reduced.
For more information about domestic violence and to schedule your free consultation, contact Michael Kraut at the Kraut Law Group located at 6255 Sunset Boulevard, Suite 1520, Los Angeles, CA 90028. Mr. Kraut can be reached 24/7 at 888-334-6344 or 323-464-6453.