Home Monitoring
Electronic Monitoring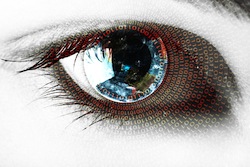 For those convicted of offenses or facing pending criminal charges, specifically those involving drugs or alcohol violations, electronic monitoring may be a viable alternative to jail sentences or high bail amounts.
Home monitoring can take many forms. The different methods and options for home monitoring vary between counties and jurisdictions. These are the forms most common in California courts:
Home Detention Monitoring – This is the most basic form of electronic home monitoring. It typically consists of an ankle bracelet equipped with a transmitter and a home monitoring unit that requires a power source and either a landline or cellular phone. The unit will alert authorities if the bracelet has gone out of range. Typically, furloughs are allowed for work, school, court appearances and other approved appointments. Typically, individuals required to complete home monitoring sentences are expected to pay for the service themselves. This usually involves an initial fee for registration and installment and a daily fee depending on the length of use. Tampering with the ankle bracelet or travelling beyond physical boundaries would be enough to trigger an alert that would inform the monitoring agency of the violation.
SCRAM Bracelet – SCRAM stands for "Secure Continuous Remote Alcohol Monitor" and is typically used in Los Angeles DUI offenses or cases in which a judge wants to ensure that an individual is not consuming alcohol. SCRAM is also an ankle bracelet, but unlike traditional home monitoring systems the SCRAM bracelet is more concerned with what you drink, not where you go. The SCRAM bracelet is secured closely to the skin and constantly monitors it for alcohol secretions. Thus, even consuming a small amount of alcohol will trigger the SCRAM to alert the relevant monitoring organization. People on the SCRAM bracelet need to be mindful of lotions and perfumes that have alcohol that could trigger an alert, as well as certain over-the-counter medications and/or mouthwashes that could cause problems. Another thing to keep in mind is that the sudden complete withdrawal from alcohol can cause serious health risks for heavy drinkers, such as seizures. All concerns should be taken into consideration before someone is placed on the SCRAM bracelet.
Drug Patches – Replaceable patches can be used to monitor drug use in individuals. Theses are typically replaced weekly and will monitor for trace amounts of marijuana, heroin, PCP, cocaine and methamphetamines. Judges often order this type of monitoring system in Los Angeles Drug cases.
GPS Tracking – Monitoring systems are slowly beginning to take advantage of GPS technology to monitor individuals via satellite and pinpoint their exact locations. Judges often issue an order for GPS tracking in more serious cases such as Los Angeles violent crime cases and sex crimes.
Home monitoring may be an acceptable alternative to jail sentences or high bail amounts, however these options need to be proposed to the court and/or prosecutor with in an artful manner. It is important that you have a skilled and knowledgeable attorney who can explore any and all sentencing alternatives. Michael Kraut is criminal defense attorney in Los Angeles with over 14 years experience as an LA County deputy district attorney. Mr. Kraut uses his intimate knowledge of the criminal justice system and the many sentencing options available to make sure that every avenue is explored when advocating for a client. Call the Kraut Law Group today at (323) 464-6453 for your free consultation.