Miranda Warnings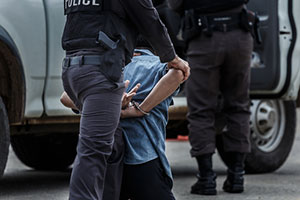 What does it mean to be "Mirandized"?
We have all heard either from watching TV shows or movies the ministerial warnings that are given whenever a suspect is being arrested known as Miranda Warnings or being Mirandized. These warnings include some version of the following four statements followed by a question:
You have the right to remain silent.
Anything you say can and will be used against you in a court of law.
You have the right to an attorney.
If you cannot afford an attorney, one will be provided for you.
Usually, these ministerial warnings are followed by a question of, "Do you understand those rights and waive them so that you can tell me what happened?" This is what is known as being Mirandized.
Since 1966, the Supreme Court decided in the landmark case of Miranda v. Arizona that law enforcement officials are required to give these warnings to suspects because the rights and privileges provided in the United States Constitution should be "scrupulously honored".
When does Miranda apply?
Although the Supreme Court held that the right and privileges provided in the United States Constitution should be "scrupulously honored" these ministerial warnings are only provided to suspects in a limited set of circumstances. In order for law enforcement officials to be required to give Miranda Warnings two factors must apply:
The individual must be either taken into custody or deprived of freedom by authorities in any significant way; and
The individual must be interrogated or questioned.
This means that if Los Angeles law enforcement officials call you on the phone, call you into the station, or approach you in public for questioning they are not required to provide a Miranda Warning. This is because you are not in custody nor have you been deprived of your freedom in any way. Knowing this, you should still be aware that just because the Miranda Warnings are not required to be provided to you the rights and privileges of the Constitution still apply.
Police and law enforcement officials often use the tactic of having a potential suspect come into the station voluntarily to "provide a statement" so that they do not have to provide Miranda Warnings since you are technically free to leave at any time. Rarely does anyone who walks into a police station ever walk out. This is because law enforcement officials are trained interrogators and have numerous techniques that they use in order to obtain a statement from a potential suspect.
What if what I have to say actually proves I am innocent?
Even if what you have to say proves your innocent or clears you of any wrongdoing you should still take advantage of your rights and not provide a statement. Some of the reasons why you should not provide a statement include:
You have a right to remain silent.
The rules of evidence will not allow your statement proclaiming your innocence to come in because it will be characterized as hearsay and thus inadmissible at a trial or hearing.
The statement that you provide can be used to undermine your credibility and the credibility of other potentially helpful witnesses.
Additionally, law enforcement officials are highly skilled and trained interrogators that can take a seemingly innocent statement and use it in ways to challenge your version of events in order to advance their theory of the case.
What should I do if I have been contacted by law enforcement to give a statement or if I have already provided a statement?
If you have contacted by law enforcement to provide a statement or if you have already provided a statement, it is critical that you speak with a Criminal Defense Lawyer immediately. As a former Deputy District Attorney with over 14 years of prosecutorial experience, Lawyer Michael Kraut possesses an in-depth knowledge of the policies and procedures that law enforcement officials are required to follow.
For more information about Miranda Warnings, and to schedule your free consultation, contact Michael Kraut at the Kraut Law Group located at 6255 Sunset Boulevard, Suite 1520, Los Angeles, CA 90028. Mr. Kraut can be reached 24/7 at 888-334-6344 or 323-464-6453.