Background Checks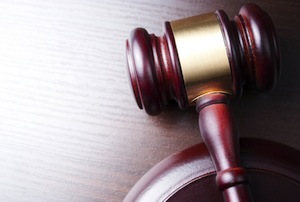 For people who are facing criminal charges in Los Angeles, one of the most common concerns is whether or not the charge or potential conviction will be visible to future employers or landlords who conduct a criminal background check. Employers and others increasingly rely on criminal background checks when making hiring decisions. In many cases, a criminal conviction may reflect poorly on a potential new hire and may ultimately prevent them from being considered for employment. Those who have been charged with or convicted of a criminal offense are often very curious about how the criminal background process works and what should be expected.
A criminal background check in Los Angeles allows someone to look into a person's criminal history to see if they have any felony or misdemeanor convictions. The background check can also reveal if someone has been arrested for a crime and are currently facing charges.
The term "criminal background check" is very broad and there are actually various levels of a person's background that can be explored, depending on who is conducting the search. When law enforcement arrests someone or is looking into their background, they will typically obtain a rap sheet issued by the California Department of Justice or the FBI that lists every time the subject has been arrested and the outcome of that arrest. These rap sheets are considered to be confidential and are not made available to employers or others requesting a person's criminal history. In fact, disclosing a person's confidential rap sheet without authorization or other justification is itself a misdemeanor level offense. An individual can request his or her rap sheet from the Department of Justice in order to ensure that there are no errors on it.
Employers, landlords and other interested parties can obtain someone's criminal history subject to certain limitations. A number of private organizations provide criminal background searches that comply with these restrictions. Certain information will be unavailable to potential employers performing a criminal background check. This includes criminal arrests that did not result in a conviction (unless the case is still pending), convictions that are older than seven years, convictions that have been overturned by a governor's pardon, arrests that resulted in the defendant receiving a diversion program which he or she successfully completed, convictions which have been expunged and arrests for certain arrests after two years.
There are often cases where a person was arrested for an offense, such as domestic violence, however criminal charges were rejected after a prosecutor had a chance to fully review the case. In these instances, because the matter was rejected the arrest record cannot be revealed to employers or landlords conducting a criminal background check.
In addition, there may also be cases where a person is convicted of a DUI offense under California Vehicle Code Section 23152(b) VC after being caught driving with a blood alcohol content in excess of 0.08 percent. After serving out probation, the defendant can file a motion under California Penal Code Section 1203.4 PC to have the conviction expunged. If the expungement motion is granted, it should not be visible on private party searches. However, if law enforcement personnel were conducting the background check they would be aware of the prior conviction for DUI. If the defendant was charged with a subsequent DUI offense within ten years of the first, the violation would be treated as a second DUI even though the first offense had been expunged.
There are certain areas where these restrictions are relaxed, for example health care providers are given greater latitude to inquire about sex offenses committed by potential employees when the job involves access to patients or vulnerable parties. Similarly, for jobs that involve access or proximity to narcotics, employers are allowed to make more extensive inquiries into any drug crimes that an employee may have previously committed.
If you have been charged with a criminal offense and are concerned about future background checks, it is critical that you discuss your situation with a Los Angeles Criminal Defense Attorney immediately. Los Angeles Criminal Defense Lawyer Michael Kraut is a former Deputy District Attorney with over 14 years of prosecutorial experience who possesses a mastery of the criminal law and knows how to effectively defend clients who have been charged criminally.
For more information about Los Angeles criminal background checks, and to schedule your free consultation, contact Los Angeles Criminal Defense Attorney Michael Kraut at the Kraut Law Group located at 6255 Sunset Boulevard, Suite 1520, Los Angeles, CA 90028. Mr. Kraut can be reached 24/7 at 888-334-6344 or 323-464-6453.