California Three Strikes Law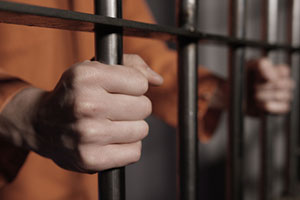 Since its enactment in 1994, California's Three Strikes law has increased penalties for new criminal offenses when those accused have been convicted of certain prior felonies. Despite the Three Strikes Initiative in 2012, which reduced penalties for some defendants who were convicted, serious sentences of 25 years to life in prison still exist under California law for even relatively minor and non-violent new offenses.
The Three Strikes Law is broken down into two provisions:
A defendant who commits a new felony offense with two or more strike priors must be sentenced to a minimum of 25 years to life in state prison.
A defendant who commits a new felony offense with one strike prior must be sentenced to twice the base term of the current felony.
Eligible Strike Prior Offenses
California convictions for violent or serious felonies which include: murder, attempted murder, voluntary manslaughter, mayhem, rape, robbery, arson, burglary, kidnapping, criminal threats, various domestic violence related crimes, and even some felonies that can actually be considered misdemeanors.
Convictions for felonies from other states that would be considered violent or serious felonies if they were committed in California will also count as strikes. In California, these convictions will still count as strikes even if the prior offense was expunged under the laws of the defendant's home state.
Certain offenses from juvenile adjudications if the juvenile was at least 16 years old when the offense was committed.
Even in situations where the third offense was relatively minor, the Supreme Court of the United States has held that a sentence of 25 years to life in prison was an appropriate sentence when a defendant who suffered two prior felony convictions, was convicted of stealing three golf clubs, from a Los Angeles area golf course.
Dismissing Prior Strike Offenses
Although California's Three Strikes Law is particularly harsh in regard to repeat offenders, those who find themselves facing a third felony offense should immediately seek the help of a skilled criminal defense attorney. With the help of a skilled criminal defense attorney, it is possible that these prior convictions can be dismissed in the furtherance of justice. In order to have the prior strike offenses dismissed a motion commonly referred to as a "Romero Motion" can be filed and a hearing will be set to argue the motion in court.
Some of the factors that are analyzed by the court in determining whether to dismiss the prior strike offenses include:
The lack of severity of the current offense. When a defendant is charged with a current offense that is not violent or life-threatening, a court might be justified in striking a prior conviction given the relatively minor nature of the current offense. Even in cases where defendants have extensive records, the minor nature of the current offense can support dismissing a strike prior.
The lengthy sentence that will be imposed if the prior offenses are not dismissed. A defendant's sentence is also a relevant factor when deciding to strike a prior conviction because the underlying purpose of striking a prior conviction is to avoid unjust sentences.
Other miscellaneous factors the court often considers include: if the defendant's prior convictions arose from a single period of unusual behavior, whether the defendant was struggling with addiction problems during the time the offenses were committed, and whether the defendant's criminal history lacks any actual violence.
If you or a loved one has been charged with a felony offense, it is imperative that you consult with a Los Angeles Criminal Defense Attorney right away. Los Angeles Criminal Defense Lawyer Michael Kraut is a former Deputy District Attorney with over 14 years of prosecutorial experience who understands how to effectively challenge California's Three Strikes Law and litigate Romero motions.
For more information about California's Three Strikes Law and Romero motions, contact Los Angeles Criminal Defense Attorney Michael Kraut at the Kraut Law Group located at 6255 Sunset Boulevard, Suite 1520, Los Angeles, CA 90028. Mr. Kraut can be reached 24/7 at 888-334-6344 or 323-464-6453.