Emphasizing Alternatives to Incarceration – Assembly Bill No. 2167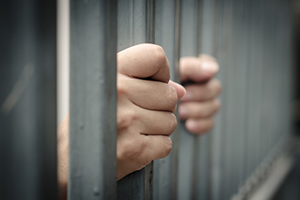 For anyone facing criminal charges in California, whether a misdemeanor or felony, the prospect of going to jail or prison is a scary thought. Serving any custody time means spending time away from family and work, which can have long lasting negative effects. However, there are many alternatives to incarceration, such as diversion, collaborative justice court programs, restorative justice programs, and probation to name a few. The California Legislature, in recognizing the overreliance and ill effects of incarceration, has passed Assembly Bill ("AB") No. 2294: Alternatives to Incarceration. AB No. 229 requires a court to consider these and other alternatives and makes clear the Legislature's intent that "the disposition of any criminal case use the least restrictive means available."
Potential Incarceration for a Misdemeanor of Felony Conviction
All crimes, including but not limited to white collar crimes, theft crimes, DUI, domestic violence and other violent crimes, are classified as Felonies or Misdemeanors pursuant to California Penal Code section 17. A Felony is a crime that is punishable by death, imprisonment in the state prison, or imprisonment in the county jail under certain circumstances pursuant to California Penal Code section 1170(h). A Misdemeanor is a crime that is not a felony and not an infraction. The potential maximum length of incarceration for a Misdemeanor is 364 days. Certain crimes are categorized as wobblers, as they can be charged as either a Felony or Misdemeanor.
Assembly Bill No. 2167
The California Legislature, in passing AB No. 2167, amended California Penal Code section 17.2, making it a requirement for Courts to consider alternatives to incarceration. In doing so, the California Legislature in Section 1 declared the following:
"(a) California's overreliance on incarceration has failed to improve public safety while disproportionately harming vulnerable and marginalized communities.

(b) California can safely reduce the number of people behind bars by making greater use of alternatives to incarceration, which often lead to better outcomes than incarceration, including reduced rearrest rates, better economic outcomes, and reduced racial disparities.

(c) Victims and survivors of violent crime report greater satisfaction when the case is resolved through restorative justice than do victims and survivors whose case is resolved through the traditional criminal court process…" (AB No. 2167)
AB No. 2167 requires courts to consider alternatives to incarceration, but it does not require a court to sentence a defendant to such an alternative. The Court can still use its discretion to sentence a defendant to jail or prison. However, California Penal Code section 17.2(a) does state that "It is the intent of the Legislature that the disposition of any criminal case use the least restrictive means available." As such, identifying alternatives to incarceration and the appropriateness of such alternatives in each case is critical.
Alternatives to Incarceration
Probation
In considering probation, the Court will consider the criteria outlined in Penal Code section 1202.7, which is public safety, the nature of the offense, the interest of justice, the victim's loss, and the defendant's needs.
Diversion
There are many types of diversion programs, such as informal diversion, formal diversion, judicial diversion, military diversion, and mental health diversion, which depending on the circumstances of the defendant and case, may be a possible alternative.
Restorative Justice Programs
Restorative Justice Programs, such as the Neighborhood Justice Program, are programs that are operated through different prosecutorial agencies in cooperation with community partners. These types of programs involve nonviolent, non-serious, and offenders that are not consider high-risk.
Collaborative Justice Courts
Collaborative Justice Courts, such as drug courts, DUI courts, veterans' courts, involve and integrate court supervision and rehabilitation services to reduce the chances of re-offending. The availability, construction, and operation of these courts may be different depending on the county
If you or a family member is facing misdemeanor or felony charges in Los Angeles, Orange County, Riverside County, San Bernardino County, or Ventura County, it is imperative that you hire the best attorney that you can to explore all options available, and to take advantage of the changes in the law. Attorney Michael Kraut has extensive experience with clients facing all types of felony and misdemeanor charges and knows how to effectively defend his clients to get them the absolute best result.
For more information about sentencing alternatives, and to schedule your free consultation, contact attorney Michael Kraut at the Kraut Law Group located at 6255 Sunset Boulevard, Suite 1520, Los Angeles, CA 90028. Mr. Kraut can be reached 24/7 at (888) 334-6344 or (323) 464-6453.