Felonies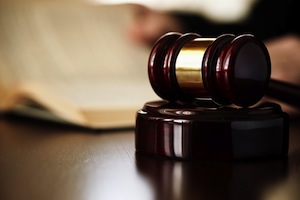 Many people who have been charged with a criminal offense in Los Angeles have little or no prior experience in dealing with the criminal justice system and have many questions regarding the criminal legal process and how it works. In California, criminal offenses are classified as either felonies, misdemeanors or infractions. Felonies are considered the most serious level of criminal offenses and those who are convicted can be sentenced to prison.
Certain crimes are always classified as felonies. This includes the most serious criminal offenses, such as perjury in violation of California Penal Code Section 118 PC, mayhem in violation of California Penal Code Section 203 PC and rape under California Penal Code Section 261 PC. Those who are convicted of these offenses can be sentenced to serve time in a California prison facility.
Some felony offenses are considered "wobbler" offenses. These crimes can be charged as either felonies or misdemeanors. When determining the level of charges to file, prosecutors will consider factors such as the underlying circumstances of the crime and the defendant's criminal history. Wobbler offenses include burglary under California Penal Code Section 459 PC and domestic violence pursuant to California Penal Code Section 273.5 PC. If charged as a felony, the defendant would be expected to appear personally in court and may be required to post bond.
Felony offenses in Los Angeles are typically punishable by one of three terms listed in the statute: the low term, the middle term or the high term. People who are sentenced on felony offenses will generally be sentenced to the middle term unless there are aggravating or mitigating factors that can be presented to the sentencing judge.
For most felony level offenses, defendants may be sentenced to probation as an alternative to prison. If a judge agrees to sentence a person convicted of a felony level offense to probation, he or she may have to spend up to a year in county jail and then could be required to abide by a number of conditions of probation. These conditions can include community service or community labor, complying with drug testing, counselling, restitution and any other conditions of probation that may be deemed appropriate.
After a person is charged with a felony offense, the law requires that the defendant receive a preliminary hearing at which the prosecution must be able to show that the criminal charges are supported by probable cause. The defendant is allowed to challenge the prosecution's evidence and witnesses and can present testimony or evidence in response. If the defendant is charged with a "wobbler" offense, the preliminary hearing judge can reduce the felony to a misdemeanor after the presentation of evidence. If the defendant is held to answer on the felony charges, a new arraignment date would be set at which the defendant would have to answer to the felony information.
Under California Penal Code Section 995 PC, the defendant can challenge the holding of the preliminary hearing prior to trial. If the trial court finds that there was insufficient evidence to hold the defendant to answer to the felony, the case will be dismissed.
A felony conviction will trigger a number of collator consequences. Someone convicted of a felony level offense would be required to disclose the conviction on any job application if requested. In addition, a person convicted of a felony would be prohibited from owning or possessing a firearm. For people who are convicted of sex offenses, sex offender registration would be required. In addition, the felony conviction may qualify as a strike which could increase the penalties on any future convictions.
If you have been charged with felony level offense in the Los Angeles area, it is crucial that you meet with a Los Angeles Criminal Defense Attorney right away. As a former Deputy District Attorney with over 14 years of prosecutorial experience, Los Angeles Criminal Defense Attorney Michael Kraut knows how to effectively defend clients who have been accused of felony level offenses.
For more information about Los Angeles felony offenses, and to schedule your free consultation, contact Los Angeles Criminal Defense Lawyer Michael Kraut at the Kraut Law Group located at 6255 Sunset Boulevard, Suite 1520, Los Angeles, CA 90028. Mr. Kraut can be reached 24/7 at 888-334-6344 or 323-464-6453.