Mental Health and the Law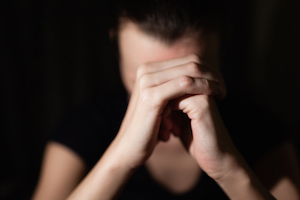 Many of the defendants charged with criminal offenses suffer from mental health issues that may affect their ability to tell right from wrong or their ability to control themselves or their actions. The criminal justice system has to deal with individuals who suffer from mental health issues on a continuous basis. These types of issues can sometimes prove problematic for the courts, which are responsible for holding people accountable for their crimes but also recognize that certain mental deficiencies may make a defendant less culpable.
It is often the case that people with mental health issues can act unpredictably and this conduct can include violations of the law. It is not unusual to see people with mental health issues charged with battery pursuant to California Penal Code Section 242 PC after physically attacking another person. In addition, sometime a person's mental health condition can be exacerbated when drinking alcohol or taking drugs. When this is the case, defendants with mental health issues may find themselves charged criminally with drunk in public in violation of California Penal Code Section 647(f) PC or other criminal offenses.
There are a number of ways that a defendant's mental health may become an issue when he or she is charged with a crime.
Under the law, a person who has been charged with a crime cannot proceed to trial if he or she is not mentally competent. If a judge or attorney has a doubt regarding the defendant's mental competency, there must be a competency evaluation completed by a licensed psychologist or psychiatrist pursuant to California Penal Code Section 1368 PC. If the defendant is found competent to stand trial, the case will proceed against client as it normally would. However, if the defendant is found to be incompetent, the case will be unable to proceed unless and until the defendant is returned to competency. The defendant will have a chance to receive mental health treatment and the court will revisit the matter periodically to see whether or not the defendant has been restored to competency. If the judge determines that the defendant has been restored to competency, the case against the defendant would resume.
Even if found competent to stand trial, the defendant may be able to assert that he or she was not guilty of the underlying crime due to a mental health condition that was present when the offense was committed. This insanity defense puts a high burden on the defense. To prevail, the defense would have to show that the defendant lacked the ability to understand the nature of their actions or was unable to tell right from wrong.
There are many defendants who are competent to stand trial and who do not have a valid insanity defense but who may still suffer from significant mental health problems that influenced or even controlled their conduct at the time a crime was committed. In these cases the judge and prosecutor may be willing to consider the defendant's mental health record and take this into account when evaluating the case. The defendant's attorney may be able to show that the defendant has suffered from chronic mental health problems and has treatment records to prove this. The defense may also have an independent evaluation conducted so that the Court can gain a better understanding of the defendant's situation. Prosecutors and judges may take these factors into account and may ultimately consider alternatives to jailing a defendant. The defendant may be required to receive extensive counseling and/or treatment as an alternative to jail or prison in certain cases.
If a loved one or family member has been arrested for or charged with a criminal offense and that person suffers from mental health problems, it is absolutely crucial that you speak with a knowledgeable Los Angeles Criminal Defense Lawyer as soon as possible. As a former Deputy District Attorney with over 14 years of prosecutorial experience, Los Angeles Criminal Defense Attorney Michael Kraut understands how best to defend clients with mental health issues who have been charged criminally. Mr. Kraut is highly respected throughout the court system and works hard to ensure his clients receive the most thorough representation possible.
For more information about Los Angeles mental health and the law, and to schedule your free consultation, contact Los Angeles Criminal Defense Lawyer Michael Kraut at the Kraut Law Group located at 6255 Sunset Boulevard, Suite 1480, Los Angeles, CA 90028. Mr. Kraut can be reached 24/7 at 888-334-6344 or 323-464-6453.
Client Reviews
He gave me the peace of mind that my DUI case was going to be resolved. He fought for what it was needed and helped me by answering all my questions. Mike is not an average attorney. He's a very experienced, honest and straightforward person that is there for you!
I hired Attorney Mike Kraut and I'm am so happy and grateful that I did! I was arrested for a DUI because my BAC level was over the .08 limit. I ended up getting a wet and reckless instead of a DUI. I still have to do some classes and I'm on probation, but I do not have a DUI on my record. If you have a DUI hire Attorney Kraut, he definitely knows his stuff!
There aren't enough positive words to write about Mike, but let me be clear that this is the only lawyer worth hiring in Los Angeles. Mike is professional, caring, and an absolute champion at winning in court.
Mike Kraut is not a typical lawyer. He is a straightforward person with a true heart and a sympathetic ear. He is also smart and connected and he cares about the people who seek out his help. He got my son out of a jam. He did it quickly and painlessly. I recommend Mike Kraut to anyone that needs his services.
Thank you Mike for helping my son.
Michael Kraut is a rock star lawyer. I was really happy and satisfied with the results I received from Michael and his team. A few months back I was being accused of a serious felony. Mike gave me sound legal advice and worked diligently to clear my name. Mike was great at always keeping me updated and returning calls. Great, great lawyer I cant say enough about this man!
How can I express how relieved and pleased I am with Michael's professional abilities to have my Felony brought down to a misdameanor to a possible dismissal with deferment. With his care my life has been turned around and cannot say how helpful he's been not only in my case but life. He, himself has changed how I view criminal lawyers. Thank you so much Michael!