Collateral Consequences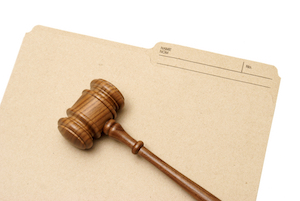 Many people who are convicted of a felony or a misdemeanor offense will recognize the direct consequences that occur as a result of their conviction; namely the penalties that are imposed by the court. However, these defendants often fail to recognize the extensive collateral consequences that a conviction can often carry. Being convicted of a criminal offense can have far-reaching consequences and anyone charged with a crime should consult with a knowledgeable and experienced Los Angeles criminal defense attorney to explore all options.
When a person is convicted of any felony or misdemeanor, the conviction is entered into a state and national database. This conviction can be accessed by any party who is conducting a criminal background search for employment or housing purposes. For many employers, having a criminal record can be fatal when considering prospective employees. While this is often the case for those with felony convictions, even people who have misdemeanor convictions on their records can be barred from a number of different jobs. Employers tend to avoid job candidates who have theft related convictions on their record or who have been convicted of other crimes of dishonesty. Anyone who is facing a background check and who has a criminal record should immediately speak with an attorney about filing an expungement motion under California Penal Code Section 1203.4 PC in order to clean up his or her record. If the defendant is still on probation for an offense, it would be necessary to file a motion to terminate probation as a first step before the Court would even consider and expungement motion.
In California, a number of professions require that its practitioners be licensed with the state. Professionals such as doctors, nurses, attorneys, real estate brokers, teachers and many others may face discipline or may even lose their license as a result of a criminal conviction. This is particularly the case when the underlying conviction is related to the professional's work. In these cases, a conviction can result in loss of professional licensing or discipline from the relevant state licensing board.
For defendants who are not United States citizens, being convicted of certain criminal offenses can lead to deportation or exclusion from admission. U.S. immigration is concerned about those who are convicted of felony offenses and misdemeanor offenses that are considered crimes of moral turpitude. This can include theft-related offenses as well as prostitution and drug crimes.
Defendants who are convicted of sex crimes will usually be required to register for life as a sex offender. Being on the sex offender registry can be devastating and can have a lifelong impact for those who are required to register. Many people are surprised to learn that even a conviction for indecent exposure under California Penal Code Section 314 PC will carry a lifetime sex offender registration requirement.
Many people are also surprised to learn that having a criminal conviction may impact their ability to travel to other countries. When entering a foreign country, the host country will often scan the visitor's rap sheet. Certain countries will deny a travel visa for visitors who have criminal convictions. Most notably, Canada takes a very hardline against DUI offenders and often excludes visitors who have DUI convictions on their criminal record, even where the conviction occurred decades earlier. Many people in this situation will fly to Canada and will be turned away at the airport and sent home after being denied access into the country.
In addition, a person who is convicted of certain criminal offenses may be subject to civil or administrative penalties. For example, a person who is convicted of driving under the influence will face a mandatory driver's license suspension from the Department of Motor Vehicles and in Los Angeles County would have to install and maintain an ignition interlock device in their vehicle. Defendants under the age of 21 who are convicted of drunk in public in violation of California Penal Code Section 647(f) PC would also face a mandatory license suspension as a result of the conviction.
If you have been charged with a criminal offense, it is crucial that you speak with a Los Angeles Criminal Defense Attorney immediately. Los Angeles Criminal Defense Lawyer Michael Kraut is a former Deputy District Attorney with over 14 years of prosecutorial experience who works hard to help his clients identify and avoid potential collateral consequences that may occur as a result of a criminal conviction.
For more information about Los Angeles collateral consequences, contact Los Angeles Criminal Defense Attorney Michael Kraut at the Kraut Law Group located at 6255 Sunset Boulevard, Suite 1520, Los Angeles, CA 90028. Mr. Kraut can be reached 24/7 at 888-334-6344 or 323-464-6453.