California Penal Code Section 118 PC: Perjury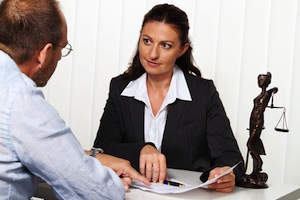 1. Definition and Elements of the Crime
Perjury under California Penal Code Section 118 PC involves purposely providing false information while under oath. This criminal offense applies to testimony in court, testimony during civil depositions, statements made in sworn affidavits and declarations, facts submitted in driver's license applications and information in official certificates.
To be convicted of Perjury, the following elements must be established:
The defendant took an oath or otherwise made a statement under penalty of perjury
The defendant intentionally stated the information was true even though he or she knew it to be false
This information is considered "material" to the matter at hand
The defendant knew he or she was making the statement while under oath or under penalty of perjury AND
When the defendant made the false statement, he or she intended to testify or declare falsely while under oath.
Information is "material" if it is likely that the information would influence the outcome of the proceedings. It is not required that the information actually have an influence on the proceedings.
The oath is any method authorized by law to affirm the truth of a statement. Many people who watch television courtroom dramas are familiar with the oath "Do you swear to tell the truth, the whole truth..." Even if the oath was irregular, someone can be guilty of perjury if they affirmed to tell the truth and then intentionally lied.
2. Examples
A man is filling out an application for a driver's license with the DMV. He is currently a fugitive from another state and wants to avoid detection, so he provides an incorrect date of birth. Where he signs the application, there is a paragraph stating that he is signing under penalty of perjury. This man could be found guilty of Perjury pursuant to California Penal Code Section 118 PC because he intentionally provided false information under penalty of perjury.
However, in the same scenario the man applying for a driver's license is embarrassed about his weight. As a result, he enters a weight on the application form that is twenty pounds lighter than what he actually weighs. This would not be perjury as he did not lie about a material fact.
Other examples of perjury involve lying in a civil deposition, providing false testimony in a criminal trial and intentionally putting false information into a sworn declaration.
3. Related Offenses
Related offenses include:
Suborning Perjury - California Penal Code Section 127 PC
Filing False or Forged Documents - California Penal Code Section 115 PC
Filing a False Police Report - California Penal Code Section 118.1 PC
4. Defenses to Perjury Charges
A Mistake of Fact defense would apply to situations in which a defendant believed a statement was true, even if this belief was mistaken. Thus someone who testifies falsely does not commit perjury when their "lie" was based on a reasonable and honest mistake of fact.
If someone inadvertently states something false under oath, there may be a valid Accident Defense, as the Perjury statute requires an intentional lie. Additionally, if a person attempts to correct a false statement after it was made, that attempt may show that the person did not intend to testify falsely and thus is not guilty of Perjury.
5. Penalties
Perjury under California Penal Code Section 118 PC is a felony offense that can carry prison sentences of up to four years and could include substantial court fines. An allegation of aggravated perjury may apply if the act of perjury led to the conviction and execution of another person. Aggravated perjury is punishable by life imprisonment or death.
A perjury conviction is considered a crime of moral turpitude and could have a negative impact on immigration and professional licenses.
6. Criminal Defense for Perjury Cases
Perjury is a serious offense, especially when application forms are involved. If you or someone you know has been charged with or is under investigation for Perjury, it is critical that you contact an experienced Los Angeles Criminal Defense Attorney immediately. As a former Deputy District Attorney with over 14 years of prosecutorial experience, Los Angeles Criminal Defense Attorney Michael Kraut has extensive experience in handling charges of this nature. Mr. Kraut is highly respected by prosecutors and law enforcement, and in many cases is able to intervene before charges have been filed to work with authorities in order to get charges dismissed or significantly reduced.
For more information about Perjury, and to schedule your free consultation, contact Los Angeles Criminal Defense Attorney Michael Kraut at the Kraut Criminal & DUI Lawyers located at 6255 Sunset Boulevard, Suite 1520, Los Angeles, CA 90028. Mr. Kraut can be reached 24/7 at 888-334-6344 or 323-464-6453.