Los Angeles DUI Warrants
Los Angeles DUI Attorney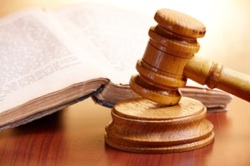 When a defendant who has been charged with driving under the influence fails to appear in court or when a defendant on DUI probation commits a violation, the Court will usually issue a bench warrant authorizing the defendant's arrest. DUI warrants do not simply "go away" after a long period of time and can have a serious impact on a person's life. If you believe that you or a loved one may have a warrant on a DUI case, it is imperative that you consult with a Los Angeles DUI Attorney as soon as possible.
There are a number of ways that a warrant may be triggered in a DUI case. When a driver is stopped and arrested for driving under the influence, he or she is usually booked and will spend a night in jail before being released. This is not always the case and some defendants may have to remain in custody until they either post bail or appear in court for their DUI arraignment. Defendants who are released early will generally be provided with a citation that has a future arraignment date. The arraignment may be weeks or even months later.
If the defendant fails to appear at his or her arraignment hearing, the judge will issue a bench warrant. This warrant would be entered into a database that would be visible to law enforcement agencies nationwide. In some cases, no criminal case will be filed by the stated arraignment date. For misdemeanor DUI charges, the prosecutor has a year to file charges. If charges are filed, a letter is usually sent to the defendant's address as provided at the time of arrest with the new arraignment date. This is not always the case. Failure to appear at this arraignment date will result in a bench warrant being issued by the judge. Similarly, a judge will issue a bench warrant if the defendant misses any subsequent DUI pretrial or trial date.
For defendants who are on DUI probation to the Court, any violation of a term of probation can result in the judge issuing a bench warrant. When a person is sentenced on a DUI offense, there will be several terms of probation and deadlines that the defendant must adhere to. If the defendant fails to pay fines by the deadline or does not submit proof of completion of his or her drug and alcohol education class, the judge will issue a warrant. Many of the drug and alcohol programs will tell defendants that they will provide proof of completion to the Court but subsequently fail to follow through on their promise. In these cases, a warrant will issue as the defendant is ultimately responsible for ensuring that everything is filed in a timely manner. In addition, if the defendant is terminated from the class or is charged with a new offense, the judge may be alerted of the defendant's violation and a bench warrant could be issued.
Because most DUI cases are misdemeanor-level offenses, a DUI warrant is not considered high priority and law enforcement may not make any active attempts to execute the warrant. However, if a person is ever pulled over or otherwise has contact with any law enforcement agency, the officer may discover the active warrant and can arrest the defendant. Warrants can also be an issue at airports and for people who are entering the country. Warrants do not go away and a person may have an active warrant for decades without any action taken on it. Law enforcement agencies periodically conduct warrant sweeps to clear old warrants and many DUI defendants are arrested at this point.
A warrant will also generally trigger a driver's license suspension in California, however this is not always the case and some defendants are able to renew licenses despite having an active warrant.
For people with active misdemeanor DUI warrants, most courts allow an attorney to appear on behalf of the defendant pursuant to California Penal Code Section 977(a) PC to have the warrant cleared. This can be critical for defendants who live in other states but who have old warrants out of California.
If you or a loved one believe that you may have an outstanding warrant, it is crucial that you consult with a Los Angeles DUI Lawyer immediately. You could be picked up on the warrant at any point. As a former Deputy District Attorney with over 14 years of prosecutorial experience, Lawyer Michael Kraut is highly effective at clearing old warrants and helping his clients avoid the penalties associated with them.
For more information about Los Angeles DUI warrants, and to schedule your free consultation, contact Michael Kraut at the Kraut Law Group located at 6255 Sunset Boulevard, Suite 1520, Los Angeles, CA 90028. Mr. Kraut can be reached 24/7 at 888-334-6344 or 323-464-6453.