Los Angeles DUI Arraignments
Los Angeles DUI Attorney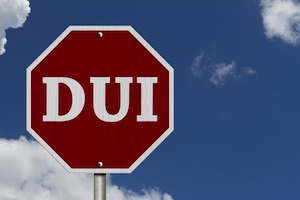 The DUI arraignment hearing is the first time that a person who has been charged with a driving under the influence offense will appear in court. A person's arraignment may be scheduled several weeks, or even months, after the incident date. Typically, after a person is arrested on suspicion for DUI and booked into jail, he or she will be released and provided a citation that shows a future date and location for the arraignment hearing. If the defendant is not released from jail, his or her arraignment would be one or two days later.
At the arraignment, the defendant is expected to enter a plea to the charged offense. The defendant can enter a plea of "guilty," "not guilty" or "no contest." Typically, at the arraignment hearing the defendant's attorney is provided with a copy of the criminal complaint and the initial discovery packet, which would include the arrest reports and results of the chemical test, if available. If the defendant is representing himself or herself (proceeding "pro per") the arrest reports may first have to be redacted to remove identifying information for witnesses before it is provided directly to the defendant.
Usually at the arraignment, the prosecutor will have an offer that will be presented to the defendant's attorney or to the defendant directly. If the defendant elects to accept the prosecution's offer, he or she would plead "guilty" or "no contest" at the arraignment and be sentenced at that time. While it is generally preferable to take time to review the incident reports and other discovery material, there may be circumstances where it is in the defendant's best interest to accept an arraignment offer. Many judges will allow a defendant to continue the arraignment hearing in order to consider the People's offer or to consult with an attorney. If the arraignment is continued, no plea would be entered and a new arraignment date would be selected (usually two to three weeks later).
During a defendant's arraignment, the court will also address bail or conditions of release. In some circumstances, the court may impose bail on the defendant. This is often the case where the defendant has prior DUI convictions, a significant bench warrant history or if there are unique circumstances in the case that warrant the imposition of bail. In other cases, the judge may allow the defendant to remain free on his or her own recognizance, but may require that the defendant comply with certain conditions of release. It is not unusual for judges to require defendants to attend AA hearings in cases where the defendant had a high BAC or was involved in a collision. In other cases, the judge may require that the defendant refrain from drinking or even wear an alcohol monitoring bracelet to ensure that the defendant does not drink.
Generally, legal motions are not filed at the arraignment hearing and instead are filed and argued once the case is in the pretrial stage. However, in some cases the defense may file what is known as a demurrer at the arraignment hearing. A demurrer is a motion that challenges the sufficiency of the complaint and can only be filed at a defendant's arraignment hearing. Usually, a demurrer is used to challenge a complaint that alleges an offense date beyond the statute of limitations or other obvious errors on the face of the complaint. If the defendant's demurrer is granted, the case will be dismissed.
In some cases, the case against the defendant will not be filed by the prosecution by the due date written on the citation. Prosecutorial agencies sometime must wait for reports or lab results to come in and there can be delays in filing a case. For misdemeanor level DUI offenses, the prosecution has a year from the incident date to file a case. If they fail to file charges after a year, prosecution would be barred by the statute of limitations.
If you have been arrested for DUI and have an upcoming arraignment date, it is very important that you speak with a Los Angeles DUI Lawyer right away. Even though the arraignment date may be months away, retaining a lawyer early is advisable as an attorney can begin work on the case immediately and intervene before charges are filed. Attorney Michael Kraut is a former Deputy District Attorney with over 14 years of prosecutorial experience who knows how to effectively represent clients at all stages of the DUI process.
For more information about Los Angeles DUI arraignments, and to schedule your free consultation, contact Michael Kraut at the Kraut Law Group located at 6255 Sunset Boulevard, Suite 1480, Los Angeles, CA 90028. Mr. Kraut can be reached 24/7 at 888-334-6344 or 323-464-6453.
Client Reviews
He gave me the peace of mind that my DUI case was going to be resolved. He fought for what it was needed and helped me by answering all my questions. Mike is not an average attorney. He's a very experienced, honest and straightforward person that is there for you!
I hired Attorney Mike Kraut and I'm am so happy and grateful that I did! I was arrested for a DUI because my BAC level was over the .08 limit. I ended up getting a wet and reckless instead of a DUI. I still have to do some classes and I'm on probation, but I do not have a DUI on my record. If you have a DUI hire Attorney Kraut, he definitely knows his stuff!
There aren't enough positive words to write about Mike, but let me be clear that this is the only lawyer worth hiring in Los Angeles. Mike is professional, caring, and an absolute champion at winning in court.
Mike Kraut is not a typical lawyer. He is a straightforward person with a true heart and a sympathetic ear. He is also smart and connected and he cares about the people who seek out his help. He got my son out of a jam. He did it quickly and painlessly. I recommend Mike Kraut to anyone that needs his services.
Thank you Mike for helping my son.
Michael Kraut is a rock star lawyer. I was really happy and satisfied with the results I received from Michael and his team. A few months back I was being accused of a serious felony. Mike gave me sound legal advice and worked diligently to clear my name. Mike was great at always keeping me updated and returning calls. Great, great lawyer I cant say enough about this man!
How can I express how relieved and pleased I am with Michael's professional abilities to have my Felony brought down to a misdameanor to a possible dismissal with deferment. With his care my life has been turned around and cannot say how helpful he's been not only in my case but life. He, himself has changed how I view criminal lawyers. Thank you so much Michael!