Los Angeles DUI Pre-Filing Investigations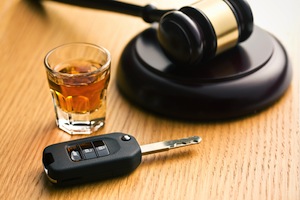 When a person is arrested and cited for a Driving Under the Influence offense in the Los Angeles area, there is much that can be done prior to the listed arraignment date in order to reduce the charges or even, in some cases, have the filing rejected. In addition, as soon as someone is cited for DUI, critical deadlines must be met in order to contest the accompanying driver's license suspension. If the deadline is missed, a license suspension would automatically go into effect. This is why it is absolutely critical that a person cited for a DUI offense immediately consult with a knowledgeable and experienced Los Angeles DUI Attorney right away.
When a person is arrested for DUI, the arresting officer will typically provide them with a notice to appear in court that lists a future court date. The court date provided may be as soon as a few weeks later or can be several months away, depending on the location and circumstances of the DUI offense. Even if the court date is months away, there are things that need to be done immediately in order to properly fight the charges.
10 Days to Request a DMV Administrative Hearing
When arrested for DUI, the suspect will be served with a notice of an impending driver's license suspension set to begin 30 days after the arrest date. At this point, the driver has only ten days to request a DMV administrative hearing to contest the license suspension. If the driver fails to request a hearing, or does not request one in the manner dictated by statute, the suspension would automatically go into effect and the driver would automatically lose his or her driving privileges.
Contesting the driver's license suspension is very important because potential flaws in the arrest or chemical testing may be discovered at an early stage. In many cases, the arresting officer will testify at the DMV hearing and provide a record that could later be used to bolster the defense. In many cases, what is learned at the DMV administrative hearing may ultimately prove to be extremely valuable when dealing with the subsequent criminal charges in court.
Valuable Evidence Could Exonerate a DUI Defendant
In addition to dealing with the DMV administrative hearing, there are many other tasks that may need to be completed right away following a person's DUI arrest. In many cases, surveillance footage and other valuable evidence that could exonerate a DUI defendant would be deleted if not properly identified and requested by a defense attorney. It may be necessary to consult with local businesses and secure video surveillance tapes immediately following a DUI arrest, or else this evidence could be lost forever. In addition, it may be necessary to locate witnesses and obtain statements right away before people become unavailable or memories fade.
In addition, a savvy Los Angeles DUI lawyer may be able to intervene pre-filing and consult with law enforcement personnel and prosecutors handling the case even before criminal charges have been filed. There may be valid defenses or extenuating circumstances that exist that are not immediately apparent when reviewing the police reports and require further explanation by a skilled advocate. Many times, prosecutors do not have the time to thoroughly review the evidence before deciding whether or not to file DUI charges and it may be necessary to present additional information that may have been missed or overlooked in the initial investigation. A top-rated Los Angeles DUI attorney can consult with the prosecutor in these situations and try to prevent a criminal filing from going forward, or to have the charges significantly reduced.
If you have been cited or arrested for a Driving Under the Influence offense anywhere in the Los Angeles area, it is absolutely critical that you speak with an experienced Los Angeles DUI lawyer as soon as possible. Attorney Michael Kraut is a former Deputy District Attorney with over 14 years of prosecutorial experience who subsequently possesses a unique perspective on the DUI filing process. Mr. Kraut understands the importance of a thorough and aggressive DUI defense and knows that it may be necessary to mount this defense before charges have even been filed. Mr. Kraut is highly respected throughout the court system as a tough litigator who possesses an expansive knowledge of the DUI law and who fights hard on behalf of his clients during all stages of the DUI process.
For more information about DUI Pre-filing, and to schedule your free consultation, contact Michael Kraut at the Kraut Law Group located at 6255 Sunset Boulevard, Suite 1480, Los Angeles, CA 90028. Mr. Kraut can be reached 24/7 at 888-334-6344 or 323-464-6453.
Client Reviews
He gave me the peace of mind that my DUI case was going to be resolved. He fought for what it was needed and helped me by answering all my questions. Mike is not an average attorney. He's a very experienced, honest and straightforward person that is there for you!
I hired Attorney Mike Kraut and I'm am so happy and grateful that I did! I was arrested for a DUI because my BAC level was over the .08 limit. I ended up getting a wet and reckless instead of a DUI. I still have to do some classes and I'm on probation, but I do not have a DUI on my record. If you have a DUI hire Attorney Kraut, he definitely knows his stuff!
There aren't enough positive words to write about Mike, but let me be clear that this is the only lawyer worth hiring in Los Angeles. Mike is professional, caring, and an absolute champion at winning in court.
Mike Kraut is not a typical lawyer. He is a straightforward person with a true heart and a sympathetic ear. He is also smart and connected and he cares about the people who seek out his help. He got my son out of a jam. He did it quickly and painlessly. I recommend Mike Kraut to anyone that needs his services.
Thank you Mike for helping my son.
Michael Kraut is a rock star lawyer. I was really happy and satisfied with the results I received from Michael and his team. A few months back I was being accused of a serious felony. Mike gave me sound legal advice and worked diligently to clear my name. Mike was great at always keeping me updated and returning calls. Great, great lawyer I cant say enough about this man!
How can I express how relieved and pleased I am with Michael's professional abilities to have my Felony brought down to a misdameanor to a possible dismissal with deferment. With his care my life has been turned around and cannot say how helpful he's been not only in my case but life. He, himself has changed how I view criminal lawyers. Thank you so much Michael!