DUI and the Booking Process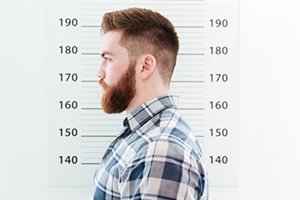 During most DUI arrests, the driver is booked and his or her fingerprints are run through state and national databases through the Livescan system. This booking process will often provide notice to state licensing agencies of the DUI arrest. These agencies will often take action against licensees who are arrested for DUI. In some cases, booking is not possible and the driver may be required to comply with booking at a later date as a condition of OR release or as a term of probation.
What is Booking?
During the booking process, an arrested person's photograph is taken and his or her fingerprints are collected and run through the Livescan database. This would notify police if the individual has any active warrants in California or other states. This also provides information about the arrest on the driver's criminal record with the to the California Department of Justice and other state agencies. The arrestee's personal information, including name, date of birth and physical description are recorded. The driver may then be taken to county jail or to a local police holding cell. While many first time DUI offenders are released without the requirement of posting bail and are given a citation to appear in court, they often will be held for several hours to be given an opportunity to sober up.
Booking at a Later Date
In some cases, the police are unable to arrest and book a DUI suspect. This often occurs where the driver was involved in a DUI collision and was taken to the hospital for emergency treatment. The suspect may be released from the hospital and may receive a letter at a later date regarding his or her arraignment. This also applies to drivers who are involved in suspected DUI hit and run offenses.

In these cases, the prosecutor may request that the defendant be booked as a condition of Own Recognizance or "OR" release. The defendant would be given paperwork to take to a local police station, which would then take the defendant's photo and fingerprints and release him or her. Defendants are usually not kept in custody when they go in for booking as a condition of OR. In Los Angeles, it is important to comply with a booking requirement right away, as the paperwork provided to the defendant is typically only valid for one week. Failure to comply with booking may be considered an OR violation and may result in the defendant being taken into custody for booking, especially if the judge believes the defendant's failure to comply was willful. The defendant will need proper identification in order to be booked and the name on his or her identification must match the name written on the booking form.
In some cases, the defendant will only be required to undergo booking if he or she is convicted of a DUI offense. This would be considered a condition of probation and failure to comply with the booking requirement may result in a probation violation.
Effect of Booking
The booking process will often alert many State agencies of the suspect's DUI arrest. Many agencies, including Nursing Boards, the Medical Board and the State Bar will launch an immediate investigation into the suspect's conduct and may not necessarily wait to see what happens in court.
If you or a loved one have been arrested for DUI and want more information about the booking process, it is crucial that you discuss your case with an experienced DUI lawyer as soon as possible. Michael Kraut is a former Deputy District Attorney with over 14 years of prosecutorial experience who is recognized throughout the court system as a top-rated DUI litigator who fights hard on behalf of his clients.
For more information about DUI and the booking process, Mr. Kraut can be reached 24/7 at 888-334-6344 or 323-464-6453.