DUI and Officer Training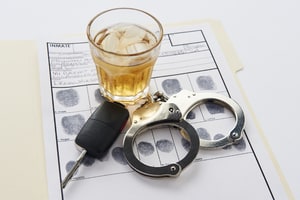 Law enforcement officers throughout the Los Angeles region receive specialized training in performing DUI investigations and handling DUI arrests. DUI offenses and arrests must comply with the law and an officer mistake due to lack of training can result in charges being rejected or dismissed. As a result, an officer's training can be critically important in any DUI case and the defense may be able to effectively cross-examine the arresting or investigating officer on his or her training and experience.
What Type of Training Does An Officer Receive?
Due to recent efforts to increase DUI enforcement, law enforcement officers receive extensive training regarding DUI arrests and DUI investigations. An officer will receive training in the academy and may receive supplemental training specifically pertaining to DUI offenses. The officer will be expected to have participated in numerous DUI arrests as part of their training.
DUI officers are trained in recognizing the physical symptoms of intoxication that may be present in a driver. Officers often cite symptoms such as bloodshot and watery eyes, an odor of alcohol and slurred speech. Officers are also trained in performing the field sobriety tests. These tests are intended to be used as evidence of a driver's intoxication. These tests must be performed in accordance with standard practices in order to produce accurate results. The officer may be cross-examined on his or her training and experience in regards to field sobriety testing. If the officer did not receive the proper training regarding field sobriety tests, his testimony may ultimately be excluded at trial.
Officers also must receive training in how to handle the chemical testing process. There are numerous requirements set forth in Title 17 of the California Code of Regulations that control how testing must be conducted. If the officer was not properly trained in Title 17 compliance, there may be grounds to challenge the arrest and subsequent chemical test results.
DRE Training
Increasingly, officers will receive specialized training to become drug recognition experts ("DREs"). These officers are trained to recognize the signs of drug intoxication in suspected DUI drug drivers and to perform specific field sobriety tests designed to determine whether or not a driver is under the influence of drugs. Driving under the influence of drugs cases pose unique challenges to officers, as the suspected driver will not exhibit the same physical symptoms as a driver under the influence of alcohol and there is no approved breath test designed to measure for drug intoxication.
Officer Training and Cross-Examination
In many cases, an officer's training and experience will be critically important in any cross-examination of the officer. This may occur at trial, at the defendant's motion to suppress hearing or during the driver's DMV Administrative Per Se hearing.
The officer may be asked about how long he or she has been an officer and what training they have received. The officer may be a "rookie" who is prone to mistakes and may not have conducted the DUI arrest or investigation in compliance with the law. Alternatively, the officer may have conducted thousands of DUI arrests and investigations and may developed bad habits, especially in regards to field sobriety testing and Title 17 compliance.
An experienced DUI defense attorney will be highly familiar with recognized DUI training procedures and will be able to intelligently challenge the officer on issues regarding that officer's training and experience.
If you or a loved one have been arrested for a DUI offense, it is crucial that you speak with a knowledgeable DUI attorney as soon as possible. Michael Kraut is a former Deputy District Attorney with over 14 years of prosecutorial experience who previously worked closely with law enforcement officers and understands how to effectively cross-examine and challenge officers in regards to their training and experience.
For more information about DUI and officer training, contact Michael Kraut at the Kraut Law Group located at 6255 Sunset Boulevard, Suite 1520, Los Angeles, CA 90028. Mr. Kraut can be reached 24/7 at 888-334-6344 or 323-464-6453.