Los Angeles DUI by Age Group: Ages 21 to 40
Los Angeles DUI Attorney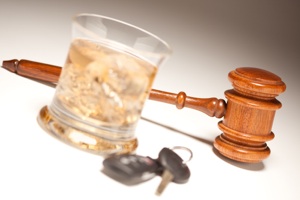 The age group that is most frequently charged with driving under the influence offenses in Los Angeles includes drivers between the ages of 21 and 40. These drivers who are legal drinkers are the most likely to frequent bars, nightclubs, concerts and other establishments where alcohol is served and often consumed to excess. Law enforcement officers will often be highly vigilant for drivers in this age group, especially on weekends and at night after bars and clubs have closed.
It is important to remember that for most drivers in this age group, it is not illegal to drink and drive as long as the driver's blood alcohol level stays below the legal limit of 0.08 percent. This would not be the case for drivers who have been specifically prohibited from driving with any measurable amount of alcohol in their system, which includes drivers who are already on probation for a DUI or DUI-related offense. Once a driver's blood alcohol content rises above 0.08 percent or if the driver is clearly driving under the influence of drugs or alcohol, he or she could be subject to DUI charges under California Vehicle Code Section 23152(a) VC or California Vehicle Code Section 23152(b) VC.
Many of the drivers in the 21 to 40 age group who are arrested for DUI were stopped after a law enforcement officer observed them commit a violation of the California Vehicle Code or other law. Officers are not allowed to stop drivers without probable cause that the driver has violated the law. In many cases, the violation has nothing to do with impaired driving and can be a simple equipment violation or speed infraction. Once the officer engages the driver in conversation, he or she may observe indicia of intoxication such as bloodshot or watery eyes, odor of alcohol and slurred speech.
It is also important for drivers in this age group to remember that once they are arrested for a DUI incident, they will be provided a notice of an impending driver's license suspension that would automatically go into effect 30 days after the DUI incident. The driver or his or her legal counsel must file a request with the DMV for an administrative hearing to challenge the license suspension within 10 days of the arrest. Failure to do so will result in an automatic four month driver's license suspension for those who did not refuse chemical testing and who do not have any previous DUI related driver's license suspensions on their driving record. For those who work and rely on their cars for transportation, any potential driver's license suspension can potentially be devastating.
In addition to the administrative license suspension, drivers in the 21 to 40 age group who have been arrested for DUI would have to deal with the criminal case that would proceed in court. If convicted in court, defendants in this age group will face a number of different criminal penalties. The judge can impose jail time and will require that the defendant attend a drug and alcohol education class. The class may be three, six or nine months long depending on the defendant's BAC and the facts of the case. In addition, defendants in this age group may be required to complete community service or community labor hours, attend a MADD Victim Impact Panel or the complete the Hospital and Morgue ("HAM") program.
Those who are convicted of DUI in Los Angeles County would also be required to have an Ignition Interlock Device ("IID") installed in their vehicle as part of the DMV Pilot Program which is testing IID compliance for all those convicted of DUI offenses.
If you have been arrested for a DUI offense, it is critical that you discuss your case with a Los Angeles DUI Attorney as soon as possible. As a former Deputy District Attorney with over 14 years of prosecutorial experience, Los Angeles DUI Lawyer Michael Kraut is highly knowledgeable about all aspects of the DUI process. Mr. Kraut is respected by judges and prosecutors for his thorough knowledge of the DUI laws and unmatched litigation skills.
For more information about DUI offenses for those between the ages of 21 and 40, and to schedule your free consultation, contact Los Angeles Criminal Defense Attorney Michael Kraut at the Kraut Law Group located at 6255 Sunset Boulevard, Suite 1520, Los Angeles, CA 90028. Mr. Kraut can be reached 24/7 at 888-334-6344 or 323-464-6453.