DUI Hit and Run in Los Angeles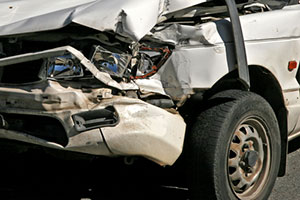 When a person is involved in a traffic collision, the law requires that he or she stay on the scene and exchange contact and insurance information with the other driver or property owner, no matter how minor the accident. Failure to do so can result in hit and run charges. Many hit and run offenses are closely related to driving under the influence as the driver accused of leaving the scene of an accident may have been trying to avoid a DUI arrest or simply was unaware that he or she had been involved in a collision. In some cases, a driver may be charged with both DUI and hit and run depending on the underlying facts of the case.
Defense for Hit and Run and DUI
It is not unusual for drivers who are involved in an accident and who may be under the influence to get nervous and try to leave the scene of the accident. In many cases, the victim or other witness will have obtained the license plate information or other identifying information and will communicate this to the arresting officer. In some cases, the hit and run driver will not make it far before he or she is stopped by the police or is unable to drive the vehicle any further.
The arresting officer will conduct a DUI investigation and may ultimately determine that the driver committed both DUI and hit and run. In these cases the driver can be charged with both offenses. If the accident only involved property damage, the driver will generally only be charged with misdemeanor DUI and misdemeanor hit and run in violation of California Vehicle Code Section 20002 VC. If someone was hurt as a result of the DUI hit and run accident, the driver can be charged with DUI with injury under California Vehicle Code Section 23153 VC and felony hit and run under California Vehicle Code Section 20001 VC. These are serious felony offenses that can result in prison sentences for those convicted.
There may be valid defenses for drivers who are charged with both DUI and hit and run offenses. Hit and run is an intentional crime and in many cases the defendant may not have been aware that he or she had caused damage. In some cases, the defendant may not have been trying to flee but was trying to find a safe place to park his or her vehicle. In other cases, the defendant may feel threatened after an accident and may be justified in driving away.
Circumstantial Evidence the Driver was Drinking
In some cases, there may be issues in proving that a driver was under the influence in a hit and run offense. The police may track down a driver after an accident and use circumstantial evidence to deduce that the driver was drinking at the time that he or she was involved in the accident. The driver may have consumed alcohol after returning home, however the police may believe that he or she was intoxicated when the collision occurred. It may be necessary to have an expert witness testify to whether or not a driver was under the influence or above the 0.08 BAC threshold at the time that driving occurred.
If you have been arrested for DUI, hit and run, or both, it is absolutely critical that you discuss your situation with a Los Angeles DUI Lawyer right away, even if you were never arrested. Attorney Michael Kraut is a former Deputy District Attorney with over 14 years of prosecutorial experience who understands how to effectively defend clients accused of hit and run offenses and driving under the influence.
For more information about Los Angeles DUI and hit and run, and to schedule your free consultation, contact Michael Kraut at the Kraut Law Group located at 6255 Sunset Boulevard, Suite 1520, Los Angeles, CA 90028. Mr. Kraut can be reached 24/7 at 888-334-6344 or 323-464-6453.