Legal Defense Insanity
California Legal Defenses: Insanity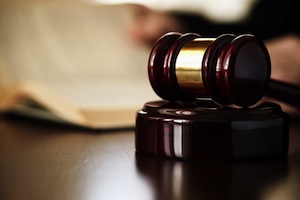 The Criminals Laws of California are meant to prosecute and punish people for intentional or reckless criminal acts. As such, nearly every crime listed by statute requires that the defendant commit an intentional act or otherwise act in an irresponsible or reckless fashion. Clearly, if a person is unable to control their actions because of a mental defect they should not be held criminally liable for their behavior. In these circumstances, the Legal Defense of Insanity may apply.
California's Insanity Defense follows the standard established by the M'Naghten rule. Under this standard, a defendant is deemed legally insane and not criminally responsible for their actions if they lack the capacity to understand the nature of their actions or they lack the ability to distinguish between right and wrong.
If a defendant is found to be not guilty of a crime by reason of Insanity, they will be committed to a State Hospital where they will confined and treated. The defendant will remain institutionalized until they have regained sanity or the maximum length of sentence for the underlying crime has elapsed.
The Insanity Defense may be raised for any offense in which the legal sanity of the defendant may be in doubt. The defense is an affirmative defense that must be raised and proven by the defense.
This defense is a legal defense rather than a defense that a jury might call an act done by a crazy man. Crazy is a common sense word that might characterize certain behavior that cannot be explained for any other reason. For example, people often wonder how a stranger could walk up to a person and just begin to beat them down to the ground. However, that does mean that the person is legally insane and therefore the person would be liable for their acts of violence.
The Insanity Defense is often raised in Violent Crimes, in which a loved one may be accused of committing a violent act as a result of a mental defect. They may find themselves facing serious prison or jail time in a facility where they will not receive adequate mental health treatment unless the Insanity Defense can successfully be raised.
If a loved one has been charged with a criminal offense and you believe that there may be a valid Insanity Defense, it is critical that you consult with an experienced Los Angeles Criminal Defense Attorney immediately. Los Angeles Criminal Defense Attorney Michael Kraut understands that this is a defense that must be raised and argued carefully, and he has significant experience in representing clients whose criminal acts occurred as a result of a mental defect. Mr. Kraut is a former Deputy District Attorney with over fourteen years of prosecutorial experience who is highly regarded throughout the court system as a passionate and knowledgeable protector of his clients' rights.
For more information about the Insanity Defense, and to schedule your free consultation, contact Los Angeles Defense Attorney Michael Kraut at the Kraut Law Group. Mr. Kraut can be reached 24/7 at 888-334-6344 or 323-464-6453.