Los Angeles Expert Witnesses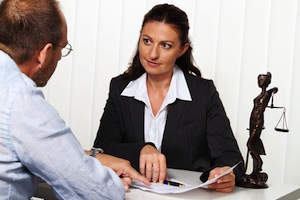 In many criminal cases, it may be helpful to have an expert witness testify on behalf of the defense to show why a defendant is not guilty of the charged offense. Expert witnesses can be used in a wide variety of circumstances and can often make a critical difference to judges and juries when making a factual determination. Both the prosecution and defense can use and present expert witnesses and many cases may come down to a battle of the experts as both sides present conflicting opinions.
There are a number of different types of experts that can be used in a criminal case. For defendants who have been charged with DUI causing injury, hit and run or vehicular manslaughter, it may be necessary to have an accident reconstruction expert prepare a report regarding the collision. These cases often depend on a detailed analysis of how the collision occurred. An independent evaluation may show that the defendant was not driving in violation of the law or that a third party's actions were responsible for the collision. While the investigating officers will often conduct their own reconstruction evaluation, errors may have occurred or evidence may have been overlooked that may be revealed through an independent investigation.
In other cases, it may be necessary to use a medical expert who can prepare reports and offer testimony in court. In many elder abuse cases, alleged injuries or even death may be attributable to a number of sources. The prosecution may claim that the defendant's actions harmed the elder, however a defense expert can show how the victim had preexisting conditions or was otherwise not impacted by the defendant's actions. The prosecution will usually have its own medical examiner or expert prepare a report. The defense expert can review the state's report and can point out errors in the prosecution's conclusions.
In some cases, it may be necessary to use a toxicology expert who can testify regarding the testing conducted on a blood sample and whether or not a drug would have had an intoxicating effect on a defendant. In many vehicular manslaughter or DUI cases, the prosecution may allege that drugs or alcohol in a defendant's system contributed to his or her impairment, which is an element of the offense. Where a blood sample has been taken, the law requires that a portion of the sample (also known as a "blood split") be set aside. The defense can obtain a blood split order that would allow the sample to be tested at an independent laboratory. The results of independent testing may show that the state's results were questionable or may reveal that a drug or medication was only present in minute amounts that would not have an intoxicating effect on the driver. The toxicologist can prepare a report based on his or her findings and can also testify regarding the intoxicating effects of certain drugs.
The prosecution will often use its own expert witnesses. In challenging the prosecution's witnesses, it may be necessary to review their curriculum vitae and challenge their expertise in a certain area. The expert may falsely claim experience or expertise and the defense can question the expert's qualifications. The prosecution is similarly allowed to challenge any defense expert witness. In many cases, the judge and jury will be presented with conflicting expert opinions and it will be necessary to determine which one is more reliable or convincing.
If you have been arrested for a criminal offense, it is critical that you consult with a Los Angeles Criminal Defense Attorney as soon as possible. Los Angeles Criminal Defense Lawyer Michael Kraut is a former Deputy District Attorney with over 14 years of prosecutorial experience who works with top experts in the area in order to best defend his clients.
For more information about Los Angeles expert witnesses, contact Los Angeles Criminal Defense Attorney Michael Kraut at the Kraut Law Group located at 6255 Sunset Boulevard, Suite 1520, Los Angeles, CA 90028. Mr. Kraut can be reached 24/7 at 888-334-6344 or 323-464-6453.