Los Angeles DUI and Medical Records
Los Angeles DUI Attorney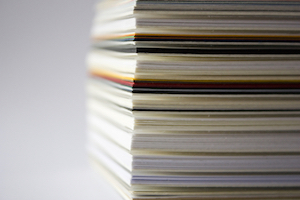 When defending an individual who has been charged with a driving under the influence offense, it may be necessary to obtain medical records belonging to a victim who is claiming injuries or those belonging to the defendant. While these records are generally protected by Federal HIPAA laws, they can be released if properly subpoenaed. In many cases, these medical records can provide critical evidence that can be useful in mounting a successful DUI defense.
For most DUI offenses, defense counsel will make an informal discovery request for evidence that is in the possession of either the police or the prosecution. For defendants who have been charged with DUI, especially those accused of DUI causing injury in violation of California Vehicle Code Section 23153 VC, the medical records of any alleged victim are certainly relevant to the offense. However, in many cases neither the police nor prosecutor has these records and thus cannot turn them over as part of the normal discovery process. As a result, the defense may need to serve subpoenas on hospitals, doctors and other treatment facilities to obtain these medical records.
In some cases, the defendant may also want to produce his or her own medical records if there is a particular medical condition or affliction that is relevant to the defense. For example, the defendant may suffer from certain eye conditions that would have affected his or her performance on the horizontal gaze nystagmus test or the defendant suffer from GERD, a stomach condition that can lead to misleading BAC results for drivers who take the breath test. While defendants can usually obtain their own medical records without needing a subpoena, there may be cases where a subpoena is necessary to ensure that the medical provider turns over the requested records.
When drivers are charged with DUI causing injury, it may be necessary to subpoena the victim's medical records. Under California Vehicle Code Section 23153 VC, DUI causing injury is what is considered a "wobbler" offense that can be prosecuted as either a felony or a misdemeanor. When making a filing decision, the prosecutor will usually consider the severity of the injuries as one factor in determining whether the defendant should be charged with a felony or a misdemeanor. In some cases, the victim's medical records may show that the injuries suffered were not as severe as originally believed and the prosecution may agree to reduce the charges. In addition, the records may show that the victim had a preexisting injury or condition that was not caused by the defendant's conduct. In these cases, the DUI causing injury charges may have to be dismissed.
After receiving medical records via subpoena, the defense may have to consult with a medical expert to interpret the records, prepare a report or even testify on the defendant's behalf. In many cases, this expert testimony can be critical in fighting a DUI with injury case.
Even if a defendant has been convicted, it may be necessary to subpoena the victim's medical records. This is often the case where the victim is requesting restitution. The victim may be asking for restitution for preexisting or even nonexistent injuries, and having access to the alleged victim's medical records is often crucial.
If you have been charged with a DUI offense, it is critical that you discuss your case with a Los Angeles DUI Lawyer immediately. Attorney Michael Kraut is a former Deputy District Attorney with over 14 years of prosecutorial experience who understands how to effectively use subpoenas to provide his clients with the most thorough and comprehensive defense possible.
For more information about Los Angeles DUI and medical records, and to schedule your free consultation, contact Michael Kraut at the Kraut Law Group located at 6255 Sunset Boulevard, Suite 1480, Los Angeles, CA 90028. Mr. Kraut can be reached 24/7 at 888-334-6344 or 323-464-6453.
Client Reviews
He gave me the peace of mind that my DUI case was going to be resolved. He fought for what it was needed and helped me by answering all my questions. Mike is not an average attorney. He's a very experienced, honest and straightforward person that is there for you!
I hired Attorney Mike Kraut and I'm am so happy and grateful that I did! I was arrested for a DUI because my BAC level was over the .08 limit. I ended up getting a wet and reckless instead of a DUI. I still have to do some classes and I'm on probation, but I do not have a DUI on my record. If you have a DUI hire Attorney Kraut, he definitely knows his stuff!
There aren't enough positive words to write about Mike, but let me be clear that this is the only lawyer worth hiring in Los Angeles. Mike is professional, caring, and an absolute champion at winning in court.
Mike Kraut is not a typical lawyer. He is a straightforward person with a true heart and a sympathetic ear. He is also smart and connected and he cares about the people who seek out his help. He got my son out of a jam. He did it quickly and painlessly. I recommend Mike Kraut to anyone that needs his services.
Thank you Mike for helping my son.
Michael Kraut is a rock star lawyer. I was really happy and satisfied with the results I received from Michael and his team. A few months back I was being accused of a serious felony. Mike gave me sound legal advice and worked diligently to clear my name. Mike was great at always keeping me updated and returning calls. Great, great lawyer I cant say enough about this man!
How can I express how relieved and pleased I am with Michael's professional abilities to have my Felony brought down to a misdameanor to a possible dismissal with deferment. With his care my life has been turned around and cannot say how helpful he's been not only in my case but life. He, himself has changed how I view criminal lawyers. Thank you so much Michael!